Acts 13:14-52 From Perga, Paul and Barnabas head inland to Antioch in Pisidia (see 4 on Map 23). On the Sabbath, Paul preaches a long sermon on 'justification by grace' (being put right with God through faith in Jesus Christ) to the Jews and God-fearing Gentiles assembled in the synagogue. The following Sabbath, nearly all the city turns out to hear Paul.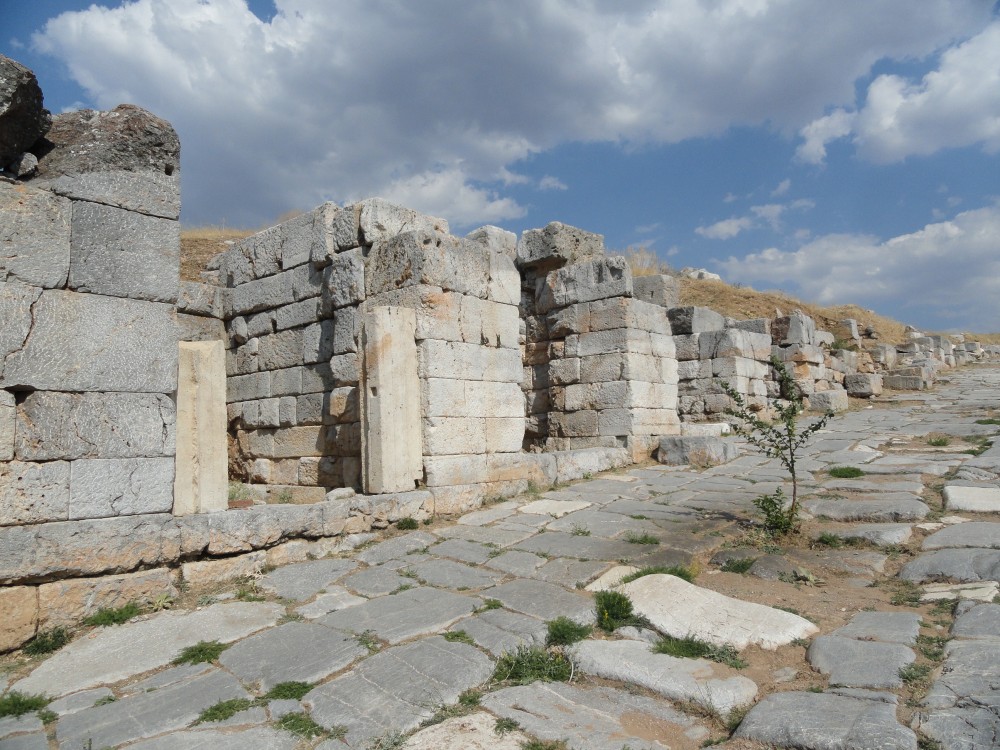 Roman shops on the Decumanus Maximus, Antioch in Pisidia (Acts 13:14)
The Jews are jealous and abusive to Paul, so he begins to take the Good News about Jesus to the Gentiles. This marks a radical turning point in Paul's ministry. From this point on, Paul begins to focus his preaching on the Gentiles. Eventually the Jews expel Paul from Antioch, so he and Barnabas move on to Iconium – a wealthy town at the heart of a prosperous agricultural area in southern Galatia (see 5 on Map 23).
Antioch in Pisidia
Antioch in Pisidia – like Syrian Antioch (see Acts 11:26) – was another Greek-founded city named after King Antiochus I, the Seleucid (Greek) king descended from Seleucus (Alexander the Great's general who inherited this part of Alexander's empire on his death in 323BC) (see Map 23). The city became part of the Roman Empire when King Attalus III of Pergamum bequeathed the city to Rome on his death in 133BC. In the century before Paul visited Antioch, the Romans encountered local military resistance from the Homonadesians, and established the Province of Galatia in 25BC to counter this opposition.
During the reign of Augustus Caesar, Antioch became a 'colonia', colonised by retired Roman soldiers, and was given the title Colonia Caesarea. A Roman military road, the Via Sebaste ('Sebaste' is the Greek version of the Latin title 'Augustus') was built to speed the despatch of soldiers, and Antioch served as an important military base when Paul visited it in the 1st century AD. At 3600 feet / 1100m above sea level, Antioch dominated the surrounding countryside and secured the area for the Romans.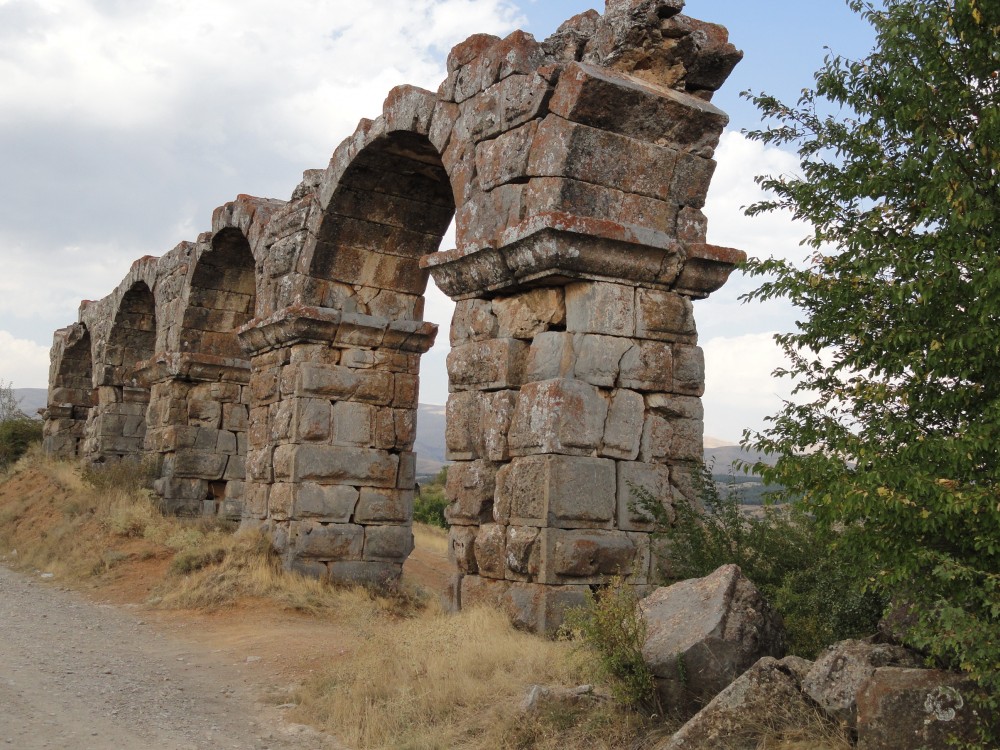 Roman Aqueduct at Antioch in Pisidia (Acts 13:43)
Today, travellers to Yalvaç in the Taurus Mountains of Turkey can visit the site of Roman Antioch on a hillside half a mile / 1 km north east of the modern settlement. The ruins of several temples can be seen (including one dedicated to Augustus Caesar), together with a Roman bathhouse, and the remains of an aqueduct that carried water to the city. There are also remains of a Byzantine church dedicated to St Paul, believed to be on the site of the 1st century synagogue where Paul preached. Most of the finds from Antioch are displayed in the archaeological museum in nearby Yalvaç.