The Book of Zephaniah was written before the fall of Judah in 587 BC. It probably dates from just before King Josiah's religious reforms of 621BC (see 2 Kings 23:1-28). Like Jeremiah, Zephaniah prophesies that Judah will be punished for following pagan gods: but in the longer term, God will bring new life to his people.
Zephaniah
Title? The Book of Zephaniah.
Written by whom? Zephaniah, a descendent of King Hezekiah.
When? Written between 640 & 621BC.
Where? He prophesied in the southern kingdom of Judah.
To whom? His message was given to the people of Judah.
What was the message? Zephaniah prophesied that Judah would be punished for worshipping idols.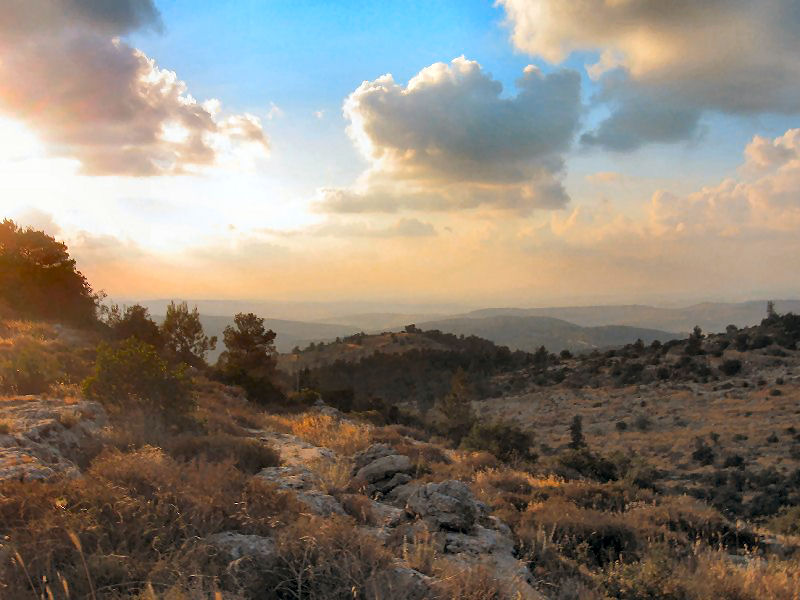 The mountains of Judah from Beth Meir (Daniel Ventura)
Zeph 1:1 Zephaniah – a descendent of King Hezekiah (727-699BC) - prophesies during the reign of Josiah, King of Judah (642-610BC) (see 2 Kings 22).
Zeph 1:2-18 Zephaniah declares that the LORD will judge the people for worshipping false gods. "I will punish Judah and all the people living in Jerusalem. I will remove from this place all signs of Baal … I will destroy those who worship the stars from the roofs, and those who worship and make promises by both the LORD and the god Molech." (Zephaniah 1:4-5)