Ezek 34:1-31 Ezekiel tells the leaders of Judah that they have failed to lead their people well – like uncaring shepherds. But the LORD will take care of his people in the future – he will gather them back from where they have been scattered and will care for them like a good shepherd (see Psalm 23).
"Then I will put over them one shepherd, my servant David. He will feed them and tend them and be their shepherd. Then I, the LORD, will be their God, and my servant David will be a ruler among them." (Ezekiel 34:23-24)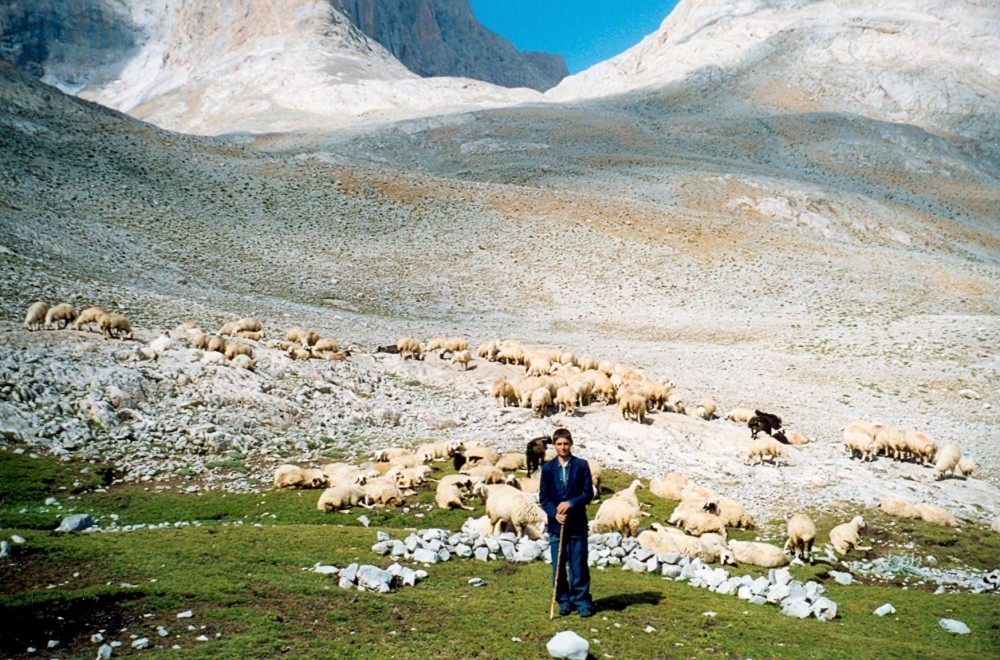 A shepherd in the Taurus Mountains of Turkey (Doron)
Ezek 35:1-15 Ezekiel denounces Edom for assisting the Babylonian conquerors and for looting Jerusalem on its downfall. He prophesies that Edom will be laid waste because of its actions (see The Israelites attempt to enter Canaan).
Ezek 36:1-37 Ezekiel prophesies that God's people will return to Israel. The cities will be rebuilt and the land will become more prosperous than ever before. There will be a spiritual revival:
"I will put a new way of thinking inside you… I will put my Spirit inside you and help you live by my rules and carefully obey my laws." (Ezekiel 36:26-27)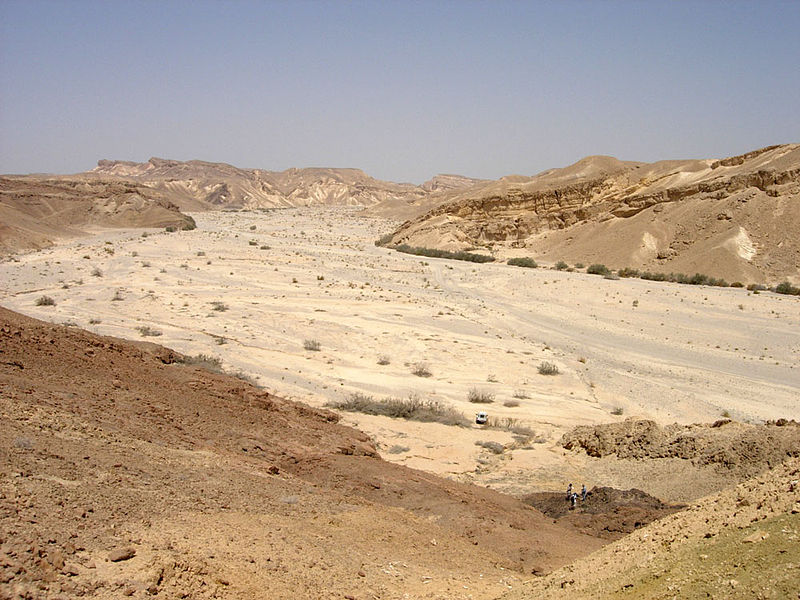 A dry valley (wadi) in the Negev desert of Israel (Mark A. Wilson)
The Valley of the Dry Bones
Ezek 37:1-14 Ezekiel likens this spiritual revival to a valley floor covered with the bones of the dead. The wind of God's Spirit blows though the valley and the dry bones come back to life.
Ezek 37:15-28 Ezekiel prophesies that Israel and Judah will become joined again in one nation. "My servant David will be their king, and they will all have one shepherd." (Ezekiel 37:24)