Jer 40:7-12 Some of the Judaean officers and soldiers who have defected and gone into hiding surrender to Gedeliah at Mizpah. As they have not fought against the Babylonians, they are given land to cultivate in the surrounding villages of Judah (see 2 Kings 25:22-24).
Jer 40:13-16 Gedeliah is warned that a group of Judaeans are plotting to murder him, but he refuses to believe the rumour.
Jer 41:1-18 A few months later, in 586BC, Ishmael (a descendent of the King of Judah) assassinates Gedeliah at Mizpah, murders his Israelite and Babylonian bodyguards and then flees to Egypt, taking with him Zedekiah's daughters (see 2 Kings 25:25-26).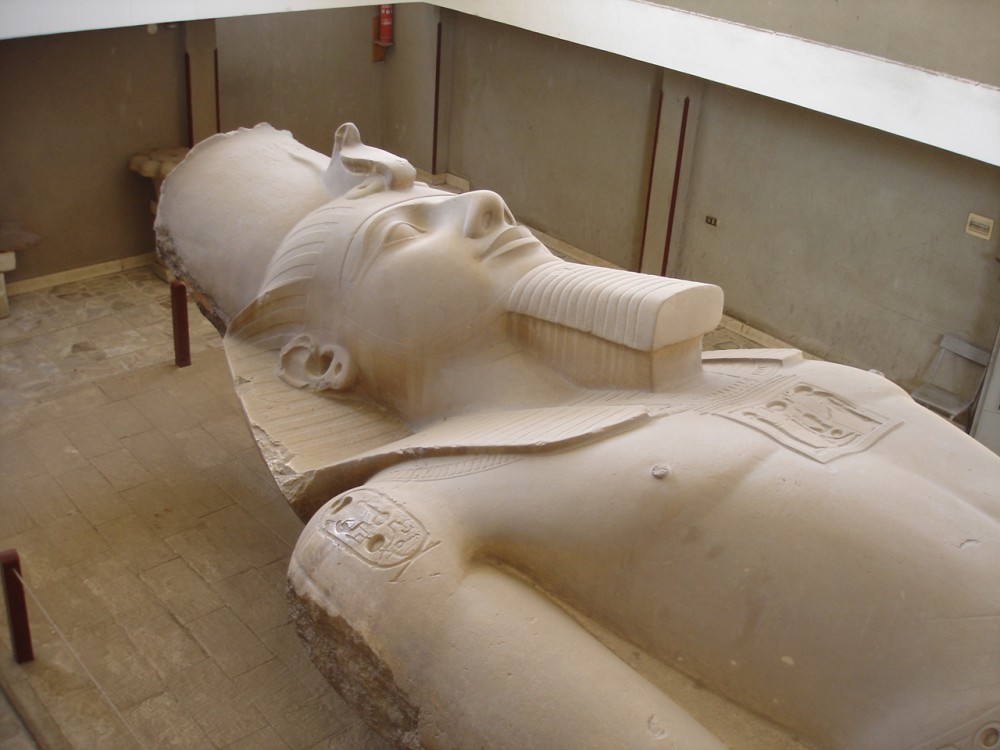 Colossus of Ramesses II at Memphis, Egypt (Mit Rahina Museum)
Jer 42:1-22 The Judaean soldiers who have have been left behind seek the LORD's will as to whether they should remain in Mizpah and risk the wrath of the Babylonians or escape to Egypt. Jeremiah says, "You who are left in Judah, the LORD has told you, 'Don't go to Egypt.'" (Jeremiah 42:10) But they refuse to listen to Jeremiah.
Jer 43:1-13 Johanan and the other army officers force all the remaining Judaeans – including Jeremiah – to go with them to Tahpanhes in Egypt.
Jeremiah warns them that they have made a fatal mistake: "As a shepherd wraps himself in his clothes, so Nebuchadnezzar will wrap Egypt around him. Then he will safely leave Egypt. He will destroy the stone pillars in the temple of the sun god in Egypt, and he will burn down the temples of the gods of Egypt." (Jeremiah 43:12-13)