The Book of Malachi was written after the re-building of the Temple was completed in 516BC. Malachi encourages the people to renew their covenant with the one true God and to follow his teaching. He looks forward to the 'Day of the LORD', before which God will send Elijah as a messenger to prepare the way.

Malachi
Title? The Book of Malachi.
Written by whom? Probably written by Malachi, but 'Malachi' (meaning 'messenger') may be a title given to another 'messenger' of God.
When? Written some time shortly after 516BC.
Where? In Jerusalem.
To whom? His message was aimed at the exiles who had returned to Jerusalem.
What was the message? Malachi urges the people to renew their promise to follow the LORD. He looks ahead to the final days when all people will be judged by God.
Mal 1:1-5 Malachi reminds the people of Israel how much the LORD loves them. The LORD has blessed the descendants of Jacob (Israel), but has destroyed the land of Esau's descendants (Edom) (see the feature on Edom).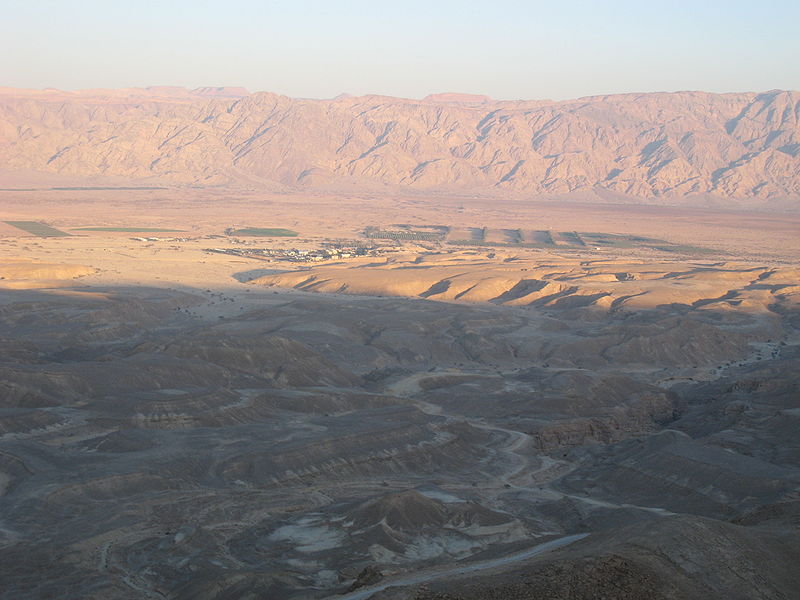 Wadi Aravah & the Mountains of Moab at sunset (Chadica)
Mal 1:6-14 Malachi reprimands the priests for offering 'unclean' blind and lame animals as sacrifices to the LORD:
"Try giving them to your governor. Would he be pleased with you? He wouldn't accept you... Now ask God to be kind to you, but he won't accept you with such offerings." (Malachi 1:8-9)
Mal 2:1-9 Malachi tells them that, by teaching people to do wrong, the priests have broken the covenant with the LORD.
Mal 2:10-17 Malachi warns the men of Jerusalem that, by marrying women who worship foreign gods, they too have broken the covenant with the LORD. By being unfaithful and divorcing their wives, they have angered and disappointed God (see also Ezra 9:1-10:44):
"God made husbands and wives to become one body and one spirit for his purpose - so they would have children who are true to God. So be careful, and do not break your promise to the wife you married when you were young." (Malachi 2:15)