Gen 24:1-9 As Abraham nears the end of his life, he is concerned that his son Isaac might be drawn away from Canaan – 'the land of promise' – back to Mesopotamia in order to find a wife from among their kinsfolk at Haran. So Abraham arranges for his chief steward to go back to Haran to seek a wife for Isaac.
In due course, the steward sets out for Aram Naharaim ('Aram of the Rivers' in north west Mesopotamia) (see 1 on Map 41). (This area is also called Padam Aram ('Plain of Aram') in Genesis 25:20.) Since Abraham left, Haran has been re-named Nahor after another brother (Haran and Nahor were both brothers of Abraham).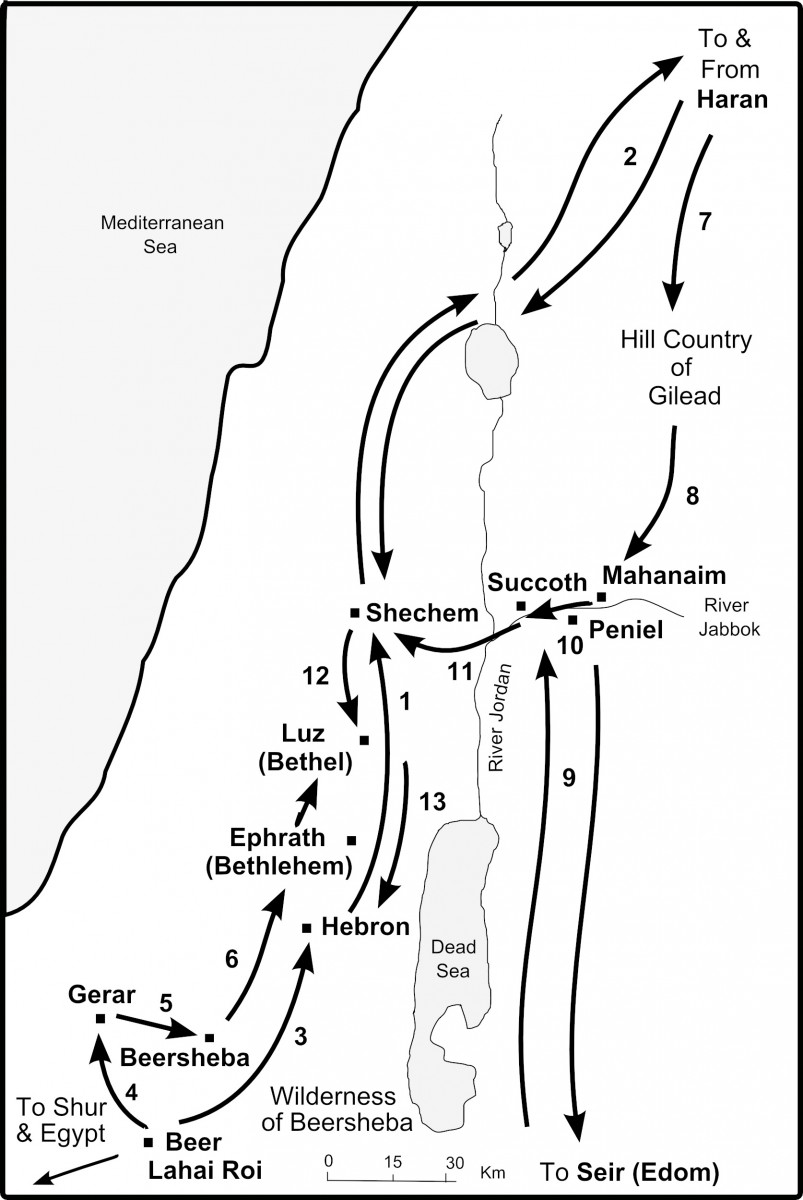 Map 41 Wives for Isaac and Jacob
Gen 24:10-54 The servant takes his ten camels to the well at Haran as it's "in the evening, when the women come out to get water" (Genesis 24:11). Rebekah, the young daughter of Abraham's nephew Bethuel, waters the camels, and Rebekah's brother Laban invites Abraham's servant to stay overnight. He and Bethuel agree to allow Rebekah to marry Isaac.
Gen24:55-61 Rebekah returns to Hebron with Abraham's servant (see 2 on Map 41).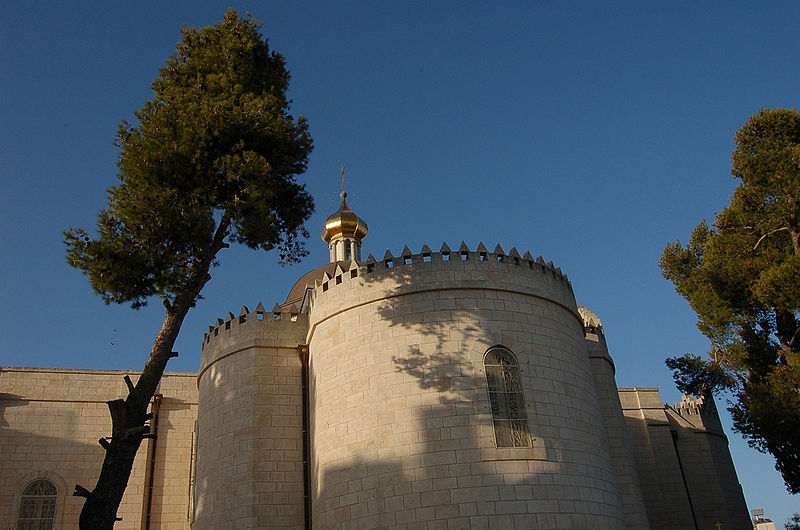 Holy Trinity Russian Orthodox Monastery, Hebron (Copper Kettle)

Gen 24:62-67 When Rebekah arrives, Isaac has just returned with the flocks from the wilderness of Beer Lahai Roi ('The well of the Living One who sees me' - see Genesis 16:13) (see 3 on Map 41). Isaac falls in love with Rebekah and later marries her.