Acts 14:20-21 Paul and Barnabas preach the good news in Derbe (meaning 'juniper') and a large number of people become believers (see 7 on Map 23).
Virtually nothing remains of Derbe today, apart from a remote settlement mound at Kerti Höyük.
Acts 14:21-23 From Derbe, the disciples retrace their steps back to the coast at Perga, stopping off at Lystra, Iconium and Pisidian Antioch to strengthen the new believers and to appoint elders in each of the new churches (see 8 on Map 23).
Acts 14:24 They travel through Pisidia and Pamphylia and teach again in Perga.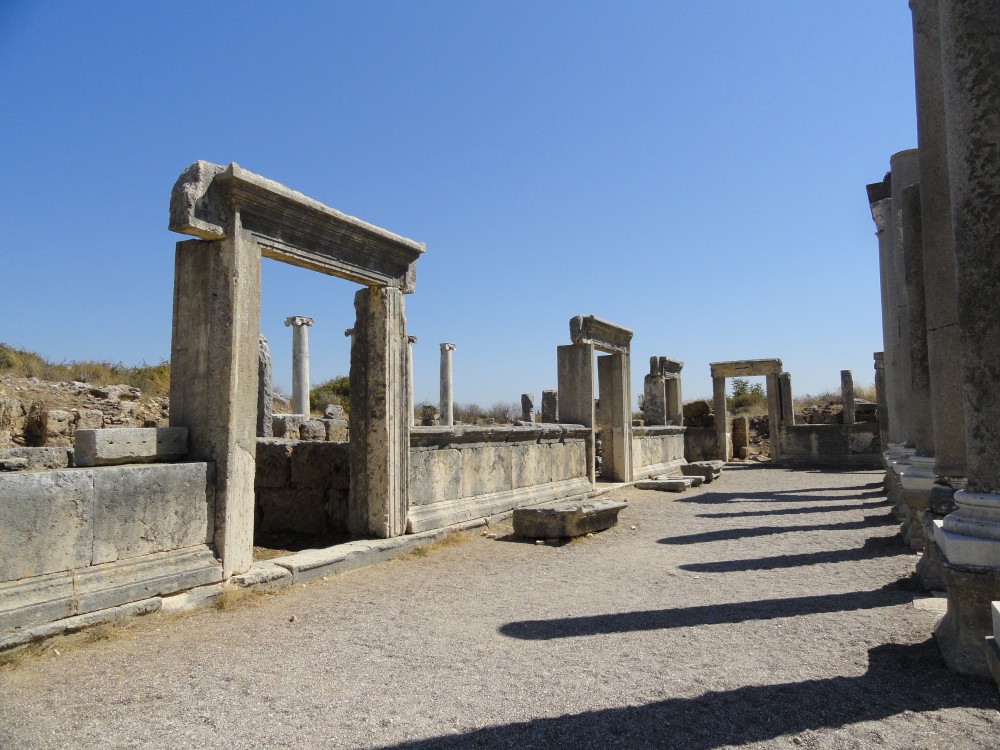 Roman shops surrounding the Forum, Perga (Acts 14:24)
Acts 14:25-26 Leaving Perga, they go aboard a ship from Attalia and sail back to Antioch in Syria in 48AD (see 9 on Map 23).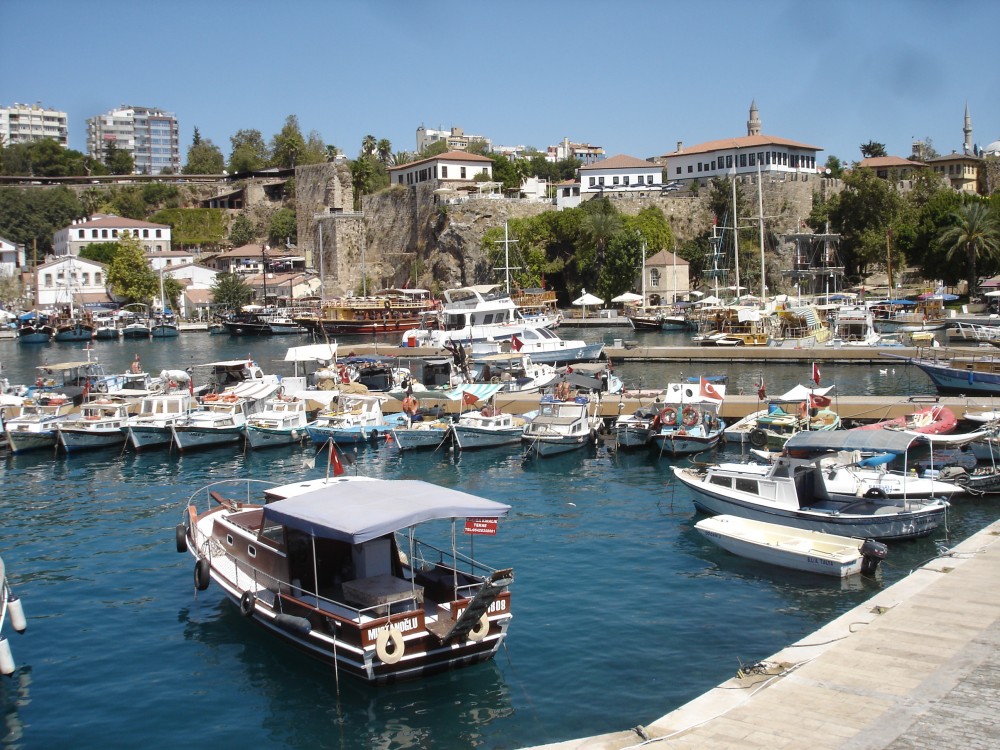 Roman city walls and harbour, Antalya (Attalia) (Acts 14:25)
Attalia
Attalia was founded by Attalus II, King of Pergamum, in 159BC (see Map 23). The city prospered during Roman times as a port lying mid-way on the grain-shipping route from Alexandria to Rome. From here, Paul and his friends would have had no difficulty in securing a passage on one of the empty Roman grain ships heading back along the north Mediterranean coast to Egypt via Antioch in Syria.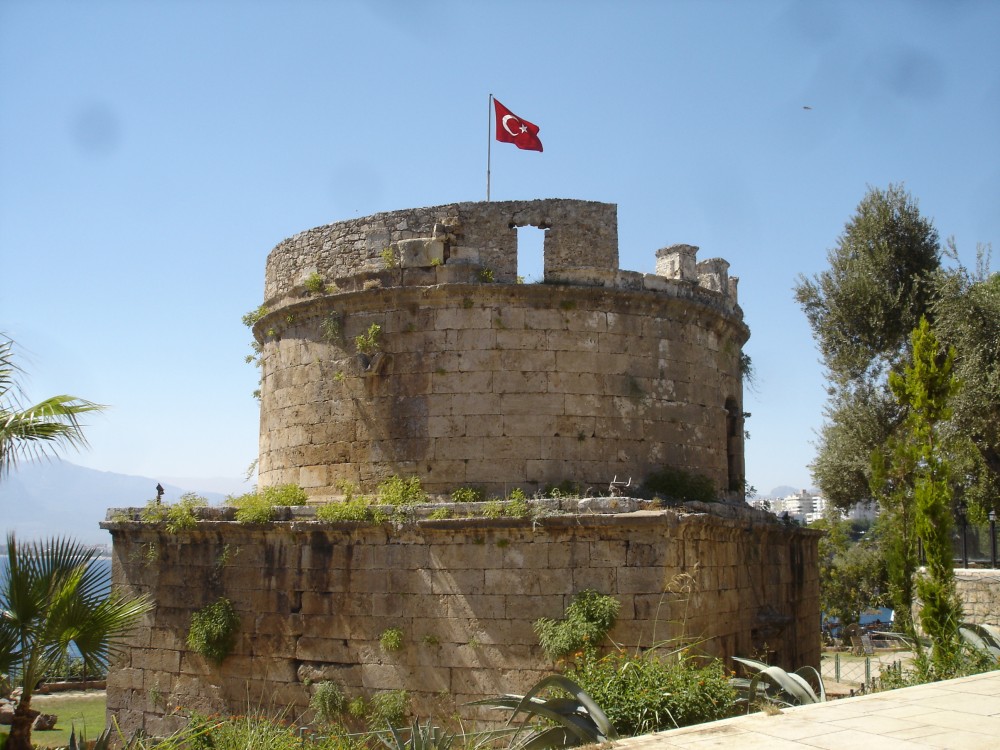 Hidirlic Tower (Roman lighthouse), Antalya (Attalia) (Acts 14:26)
Today, modern Antalya (Attalia) in Turkey has become an important tourist resort and commercial city. It still has an attractive old harbour filled with gulets, and lined with restaurants looking out across the remains of the old city walls. To the south of the harbour, a Roman lighthouse still forms an impressive landmark for sailors. Those wishing to explore remains of Roman Attalia can view the unique collection of marble sculptures in the Antalya Archaeological Museum or can visit the impressive remains of the monumental Hadrian's Gate, built in honour of the emperor's visit in 130AD.