Acts 9:23-25 After three years of preaching and teaching in Damascus (35-38AD), Saul is forced to flee for his life over the city wall at night in a basket.
Acts 9:26-29 Saul goes to Jerusalem to meet the leaders of the Christian community in 38AD, but the apostles are still afraid of his previous reputation and don't believe he can really be a Spirit-filled disciple (see 1 on Map 22).
Map 22 Saul's early ministry
Gal. 1:18-19 Barnabas – a Levite from Cyprus who assists at the Temple (see Acts 4:36) – introduces Saul to Peter and James (the brother of Jesus), who are the leaders of the native Jewish (Hebrew – speaking) Christian believers in Jerusalem. Saul, from cosmopolitan Tarsus in Cilicia, speaks fluent Greek – the everyday language of the eastern Mediterranean world. So he debates the death and resurrection of Jesus with the foreign Greek-speaking Jews, but they try to kill him.
Acts 9:30 After fifteen days in Jerusalem, the disciples take Saul down to the port of Caesarea and send him home to Tarsus by ship (see 2 on Map 22).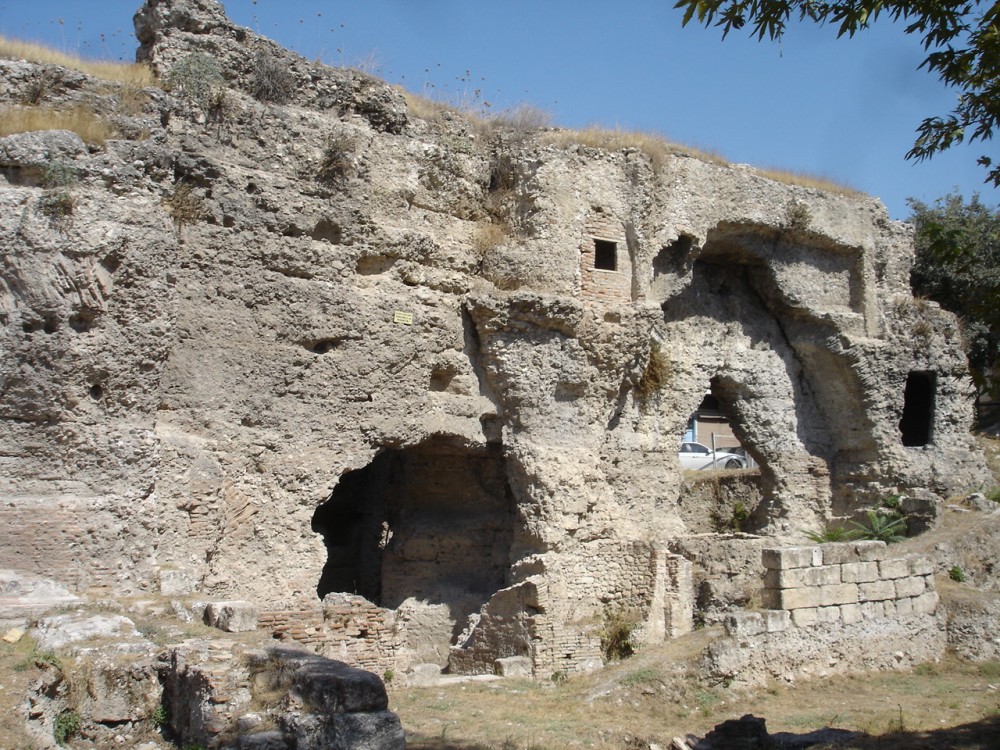 Remains of the Roman Baths in Tarsus (Acts 9:30)
Saul takes the good news to Cilicia and Syria
Gal. 1:21 Saul spends the next five years (38-43AD) based at his home town of Tarsus, extending his preaching ministry to the Greek-speaking Jews in Cilicia and Syria.