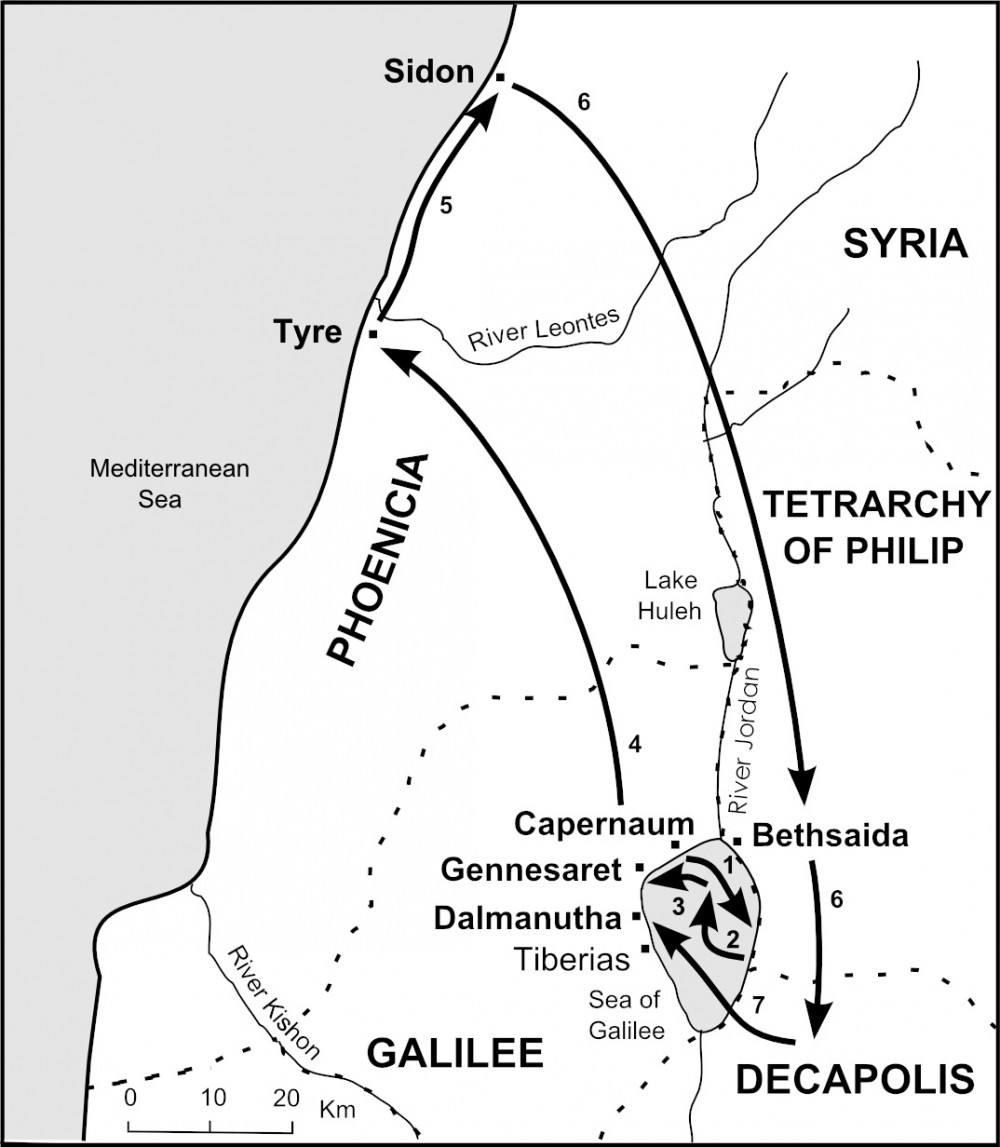 Map 8 Jesus among the Gentiles
Mk 6:30-44 One day during the spring of 29AD, Jesus and his disciples try to escape the crowds around Capernaum by sailing across the Sea of Galilee, but many people run on ahead and meet Jesus when he lands on the eastern shore (see 1 on Map 8). He teaches them until evening in this lonely 'wilderness', and then feeds five thousand families miraculously with five loaves and two fishes – just as God had fed the Jews with manna during their wilderness wanderings (see Exodus 16:1-16).
Loaves and Fishes
Jesus's miracle of the loaves and fishes took place in Gentile territory on the eastern shore of the Sea of Galilee. The fish that miraculously fed five thousand families were probably the local Galilean Tilapia (also called 'St Peter's Perch') which had been pickled or salted. Pickled Tilapia were produced in Capernaum for export, and would not need to be cooked before being eaten by the crowds.
This miracle is remembered today at the modern Church of the Multiplication of the Loaves and Fishes at En Tabgha on the northern shore of the Sea of Galilee near Capernaum, where a mosaic from the 4th century AD depicts a loaf and two fishes. The modern church was erected in 1982 on the site of a 5th century Byzantine church built to commemorate Jesus's miracle at Heptapegon (meaning 'Seven Springs'), a site where early Byzantine pilgrims would have rested in the shade of the trees near the springs. Other Byzantine remains include the remnants of a water-powered mill and a mosaic floor featuring a 'Nileometer' – a measuring instrument designed to record the height of the River Nile when in flood.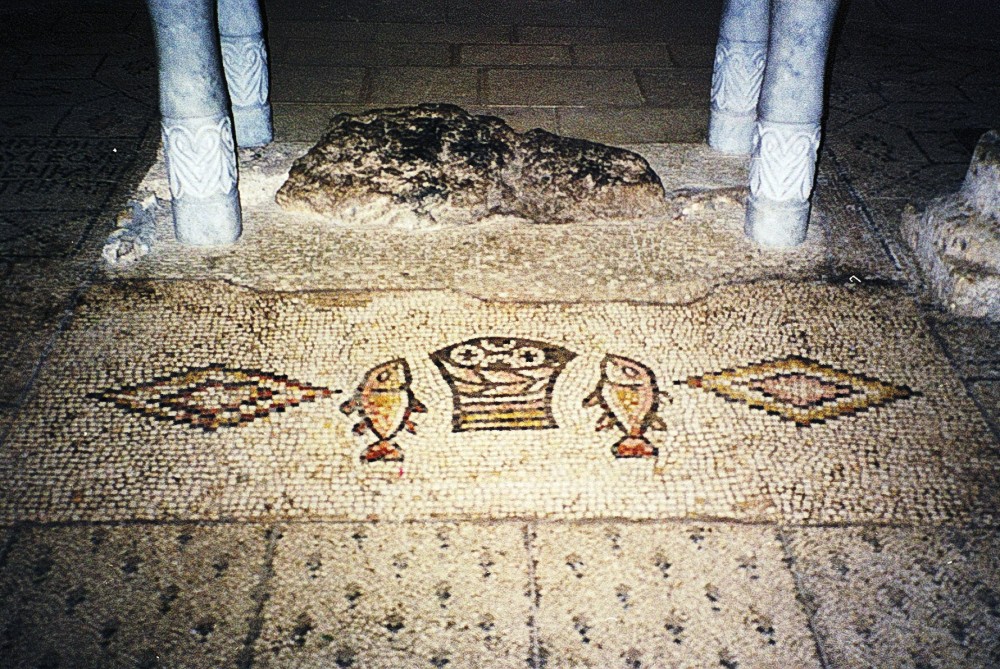 Mosaic of the loaves and fishes at En Tabgha (Mark 6:38)