Jn 5:1-18 Around this time, Jesus goes up to Jerusalem to attend one of the principle Jewish festivals – probably the Feast of Tabernacles, celebrated in October. On the Sabbath day, Jesus heals a man who is unable to walk at the Pool of Bethesda, near the Sheep Gate (see Map 12). The man – who has been an invalid for thirty eight years – picks up his mat and walks away. Some teachers of the Jewish law, who have witnessed the event, accuse the man of breaking the Sabbath laws by carrying his mat.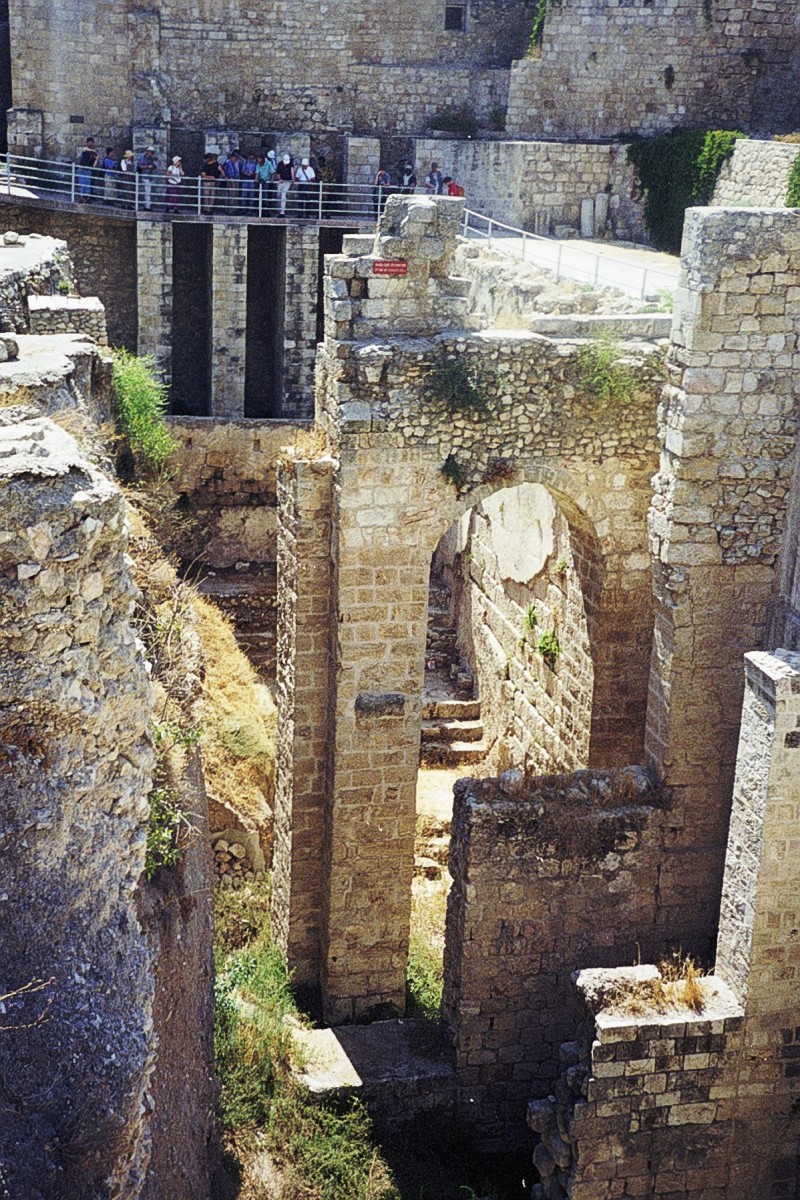 Remains of the Pool of Bethesda and its surrounding colonnades, which later became a healing shrine to the Roman god Serapis (Asclepius), can still be seen today in the old city near St Anne's Church, to the north of the Temple Mount.
Remains of the
Pool of Bethesda,
Jerusalem
(John 5:1)
The Lord's Prayer
One day, after Jesus had been praying, his disciples asked him to teach them how to pray (see Luke 11:1-4). Jesus said they should address God personally as their heavenly Father:
Father, may your holy name be glorified and your kingdom come on earth.
Give us each day the food we need to live.
Forgive us when we do wrong and go against your will – in just the same way as you teach us to forgive those who do wrong to us.
And do not let us be led astray by temptation and the glamour of evil.
These guidelines for prayer – known today as the Lord's Prayer – have been translated into hundreds of different languages across the world. Over a hundred translations are displayed on the walls of the Pater Noster ('Our Father') Church and convent on the upper slopes of the Mount of Olives above Jerusalem, constructed on the site of a Byzantine church built by the Roman Empress Helena in the 4th Century AD. The church is located above a cave where it is believed that Jesus taught the Lord's Prayer and explained to his disciples about his second coming (see Matthew 24:3-31).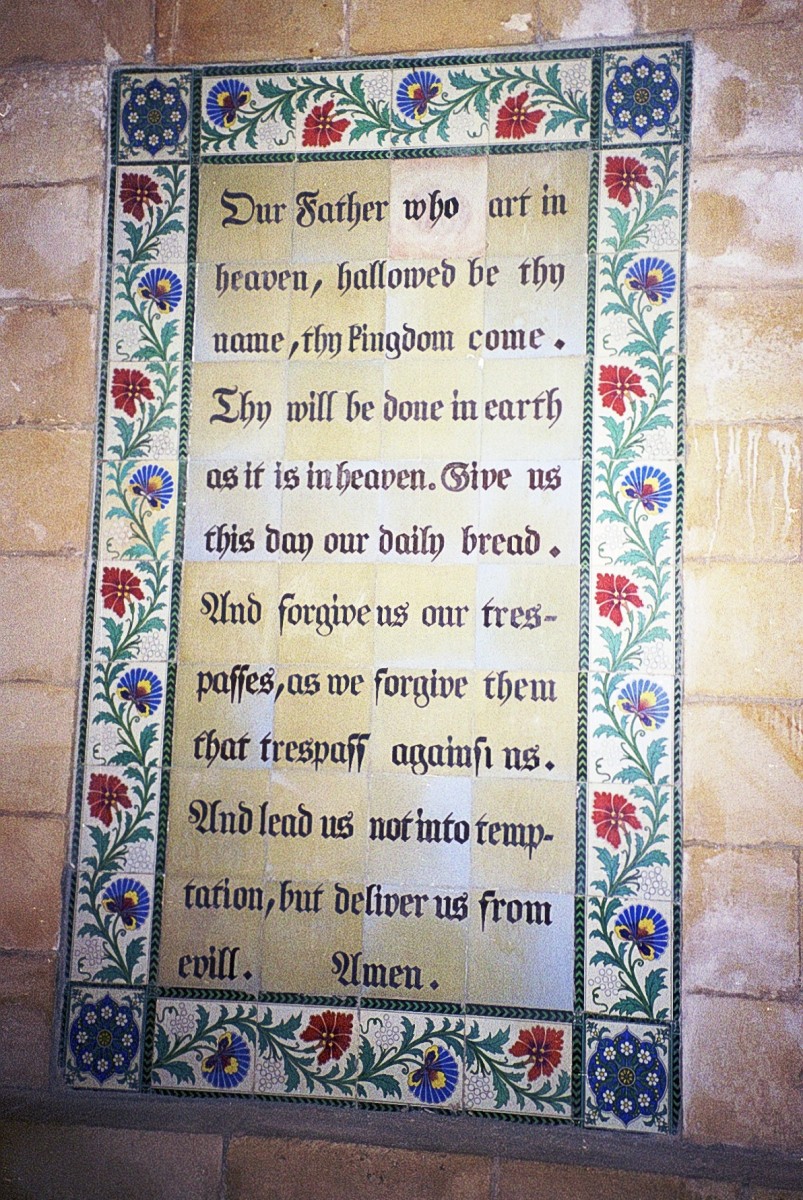 The Lord's Prayer,
Pater Noster Church,
Jerusalem
(Luke 11:1)