Jn 2:1-12 After his time of contemplation and prayer in the Judaean Desert, Jesus returns north to Galilee (see 3 on Map 5). In the autumn of 26AD, he performs his first miracle at a family wedding at Cana in Galilee by turning water into wine. Six large stone jars had previously been filled with water for the Jewish guests to wash their hands so they would be ritually 'clean' before eating the wedding banquet (see Mark 7:1-4).
Heavy stone jars were used because they could be washed out to 'cleanse' them and then be re-used. Lighter earthenware jars would have had to be regularly replaced as they were slightly porous and therefore became ritually 'unclean' when handled by anyone who was 'unclean' (see Leviticus 11:33).
Jesus tells the servants to fill the jars again and to serve this 'water' to the guests – who are amazed that the host has kept the best wine until last.
Cana
Cana of Galilee was a village within walking distance of Nazareth (see Map 5). When Jesus and his family attended the wedding at Cana – where Jesus preformed his first recorded miracle – the water for ritual washing would have been stored in stone jars before being miraculously turned into wine.
Traditionally, ever since the purchase of property here in 1641 by Franciscan monks, the site of Biblical Cana has been identified as the hill top village of Kafr Kana, about 3 miles / 5km north east of Nazareth. Today, visitors to Kafr Kana are welcome at the Franciscan Shrine of Cana that commemorates Jesus's first miracle and the sanctity of Christian marriage.
Also in the village of Kafr Kana is St Bartholomew's Chapel, which commemorates the home of Nathanael (Bartholomew) "from Cana in Galilee" (John 21:2).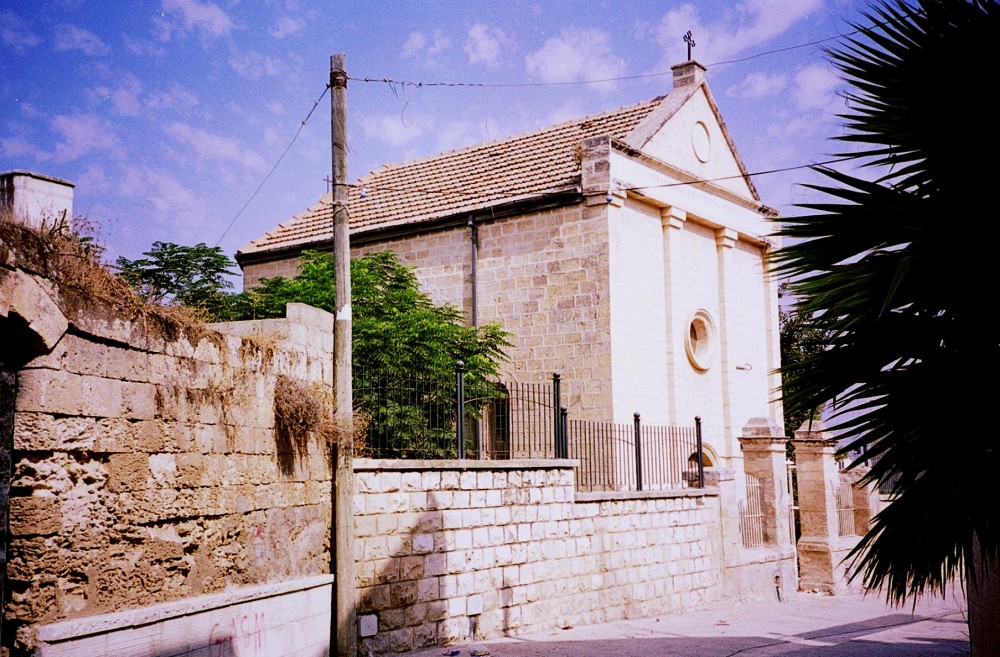 St Bartholomew's Chapel, Kafr Kana (Cana) (John 21:2)
Archaeological and historical evidence, however, identifies the site of Biblical Cana (the 'place of reeds') as the uninhabited mound at Khirbet Kana (meaning 'ruins of Cana'), about 5 miles / 8 km north of Kafr Kana on a hillside overlooking the Bet Netufa valley. (The marshy valley floor here would have been filled with reeds in Jesus's day).
Excavations at Khirbet Kana have revealed Roman and Byzantine pottery, underground cisterns to store rain water, a cross carved inside a cave, and other evidence that the first century village on this site became an early Christian pilgrimage site commemorating Jesus's first miracle at Cana. Theodosius, writing in 530AD, reported that it was five miles from Diocaesarea to Cana of Galilee. Dioceasarea was an earlier name for Sepphoris, and this description fits the location of Khirbet Kana precisely. This location is confirmed on two Florentine maps dating from the 12th and 13th centuries. These place Sepphoris between Cana and Nazareth.