Lk. 1:5-25 Zechariah serves as a priest at the Jewish Temple in Jerusalem, high on a plateau in the Judaean Hills (see Map 3). In a vision, the angel Gabriel tells him that his elderly wife Elizabeth – who has been unable to conceive – will have a son, even though this seems impossible. He is told to call the child 'John' (meaning 'God is gracious')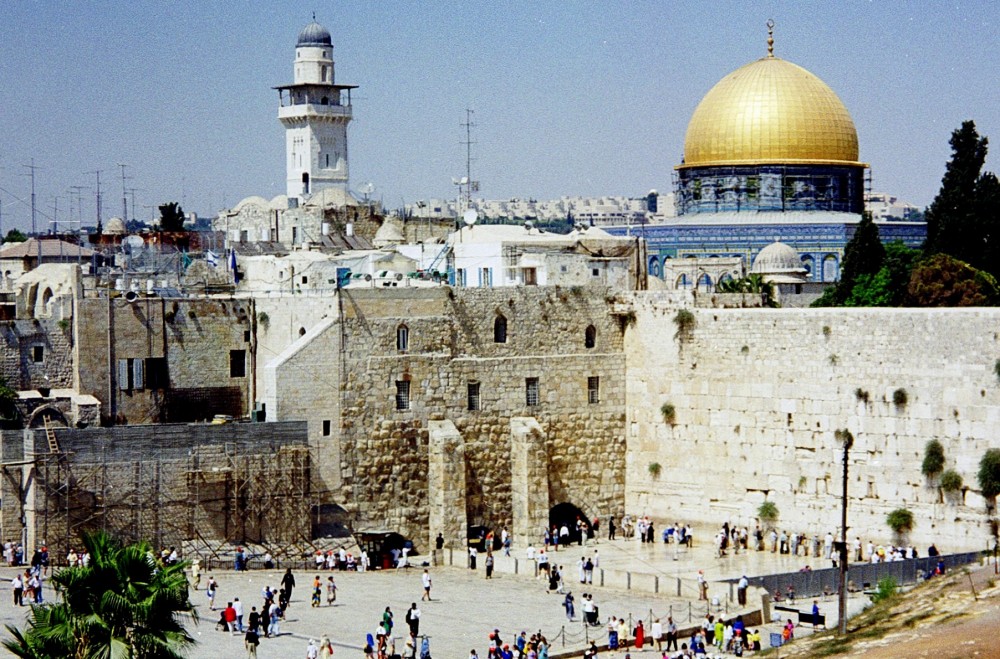 The only surviving remnant of the Jewish Temple where Zechariah served is the Western Wall (Luke 1:5)
The angel tells him that John "will be filled with the Holy Spirit" from birth (Luke 1:15) (see Acts 4:31, Acts 6:5, 8 & Acts 9:17 for other examples of people receiving the Holy Spirit – God's powerful presence in their lives). He adds that John will "go before the Lord in spirit and power like Elijah" (Luke 1:17). He will grow up to be a bold and inspired speaker like the renowned Old Testament prophet Elijah who was empowered by God's Spirit living within him (see 1 Kings 17:1-16, Malachi 4:5 & Matthew 11:13-14).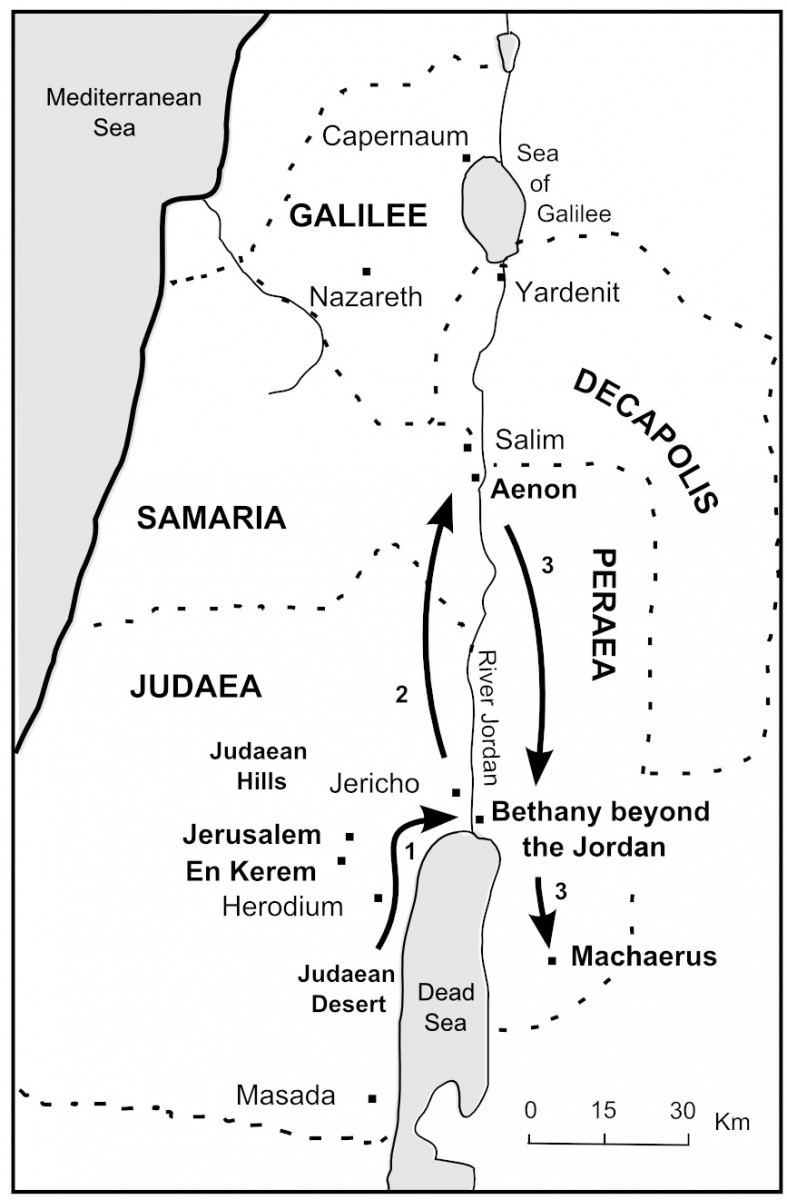 Map 3 John the Baptist's Journeys
Lk. 1:39-56 Six months later, Mary (who is also, herself, expecting a baby) visits her heavily pregnant relative, Elizabeth, in "a town in the hills of Judaea" (Luke 1:39). Elizabeth is filled with the Holy Spirit and is overjoyed that "the mother of my Lord" has come to visit her (Luke 1:43). Mary is equally thrilled, and praises God, saying, "My soul praises the Lord; my heart rejoices in God my Saviour" (Luke 1:46-47). This prayer is known today as the 'Magnificat' from the Latin word for 'glorifies' or 'praises'.
En Kerem
The hill town in which Elizabeth and her husband Zechariah lived (and where John was born) is believed to be the village of En Kerem (meaning 'Spring of the Vineyard'), just 3 miles / 5 km south west of Jerusalem – where Zechariah served as a priest in the Temple (see Map 3).
Today, the birth of John the Baptist is commemorated at En Kerem by two churches – the modern Church of the Visitation (built in 1946 on the site of a Cistercian abbey) and the Crusader Church of John the Baptist. The nearby Mary's Well or 'Spring of the Virgin' reminds pilgrims of Mary's visit to her cousin Elizabeth.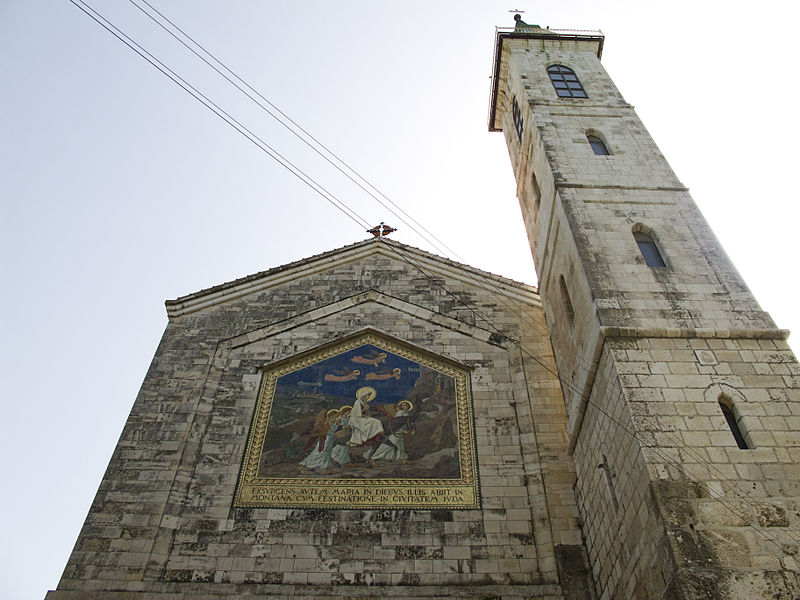 Church of the Visitation, En Kerem (Dan Lundberg)
Modern-day visitors to the Biblical Resources Institute at En Kerem can see realistic re-constructions of village life in New Testament times. These include a sheepfold, a village well with watering troughs, an olive press and a threshing yard where grains of wheat were separated from the husk before being ground into flour.