1 Peter 1:1-2 Peter sends greetings to the believers who have fled from persecution at the outbreak of war in 66AD to the Roman provinces of Pontus, Galatia, Cappadocia, Asia and Bithynia (see Map 19). This includes those in Ephesus, in Colossae and in the cities of Galatia that Paul had previously written to (see 2 Peter 3:15 & Ephesians 3:3).
1 Peter 1:3-9 He gives thanks to "the God and Father of our Lord Jesus Christ" (1 Peter 1:3) who has given the believers new life by raising Jesus from death. God fills them with "a living hope" (1 Peter 1:3) so believers can look forward to the rich blessings being kept for them by God, even though they are currently suffering the trials of persecution.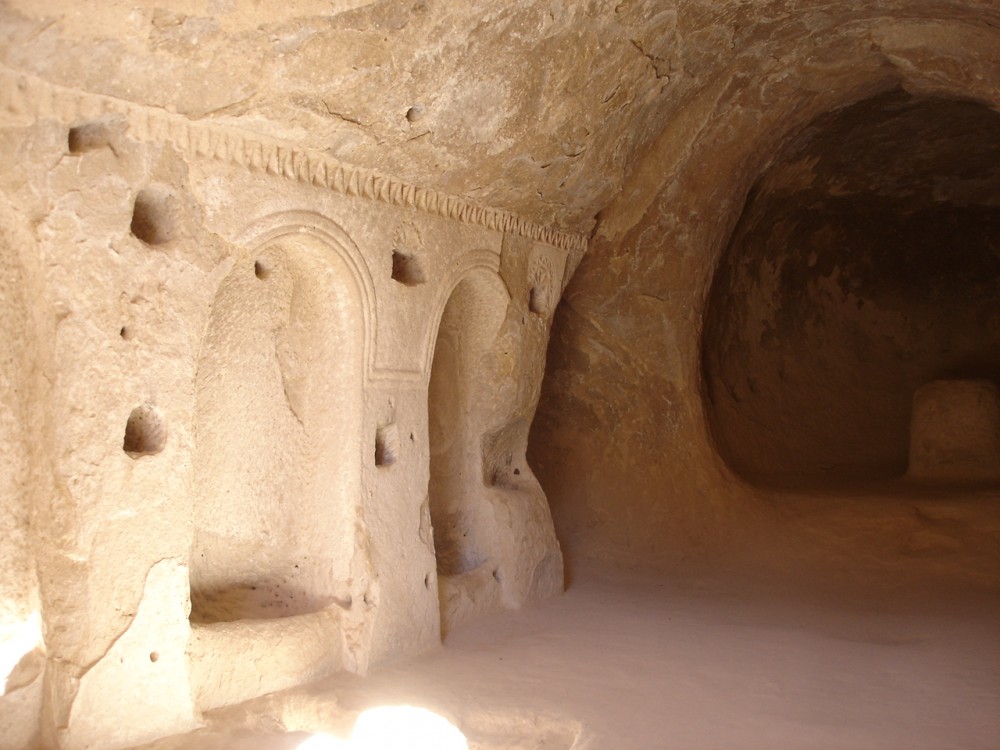 Holy Cross Church is cut into the rock face at Zelve in Cappadocia
Christ's sufferings foretold
1 Peter 1:10-12 Peter refers to the prophets who spoke about the sufferings of Christ (see, for example, Isaiah 52:13-53, Zechariah 9:9-10 & 13:7) and his rising again to glory (see, for example, Psalm 22).
1 Peter 1:13-25 In response, Peter calls on the believers to live a holy life, free from evil desires. They should abandon the worthless life they used to live, and show a sincere love for their fellow-believers.