Heb. 7:1-14 The author develops the comparison between Jesus and Melchizedek – the King of Jerusalem who was a priest during Abraham's time (see Genesis 14:17-20). He argues that Jesus has entered the presence of God as a priest like Melchizedek.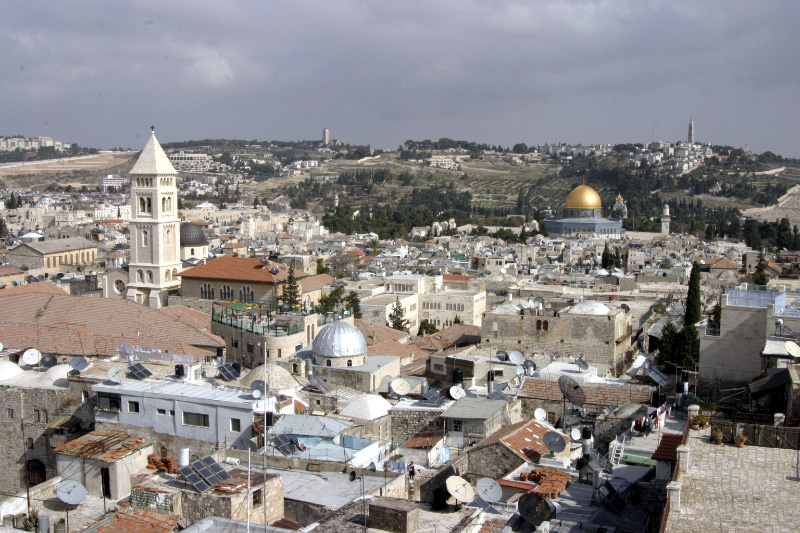 Melchizedek was a priest and King of Jerusalem in Abraham's day (Shmuel Spiegelman)
Heb. 7:15-28 The author points out that Jesus – who's risen from death to everlasting life – has fulfilled the scriptural promise about God's chosen king: "You are a priest for ever, a priest like Melchizedek" (Hebrews 7:17) (see Psalm 110:4).
Jesus, therefore, is the guarantee of the new covenant agreement (the 'new testament') with God "because he always lives, asking God to help them" (Hebrews 7:25). But, unlike other high priests, he doesn't need to offer sacrifices every day, because he's offered his own life as a perfect sacrifice, once and for all.
Heb. 8:1-13 The author sums up his case: Jesus serves like a high priest in the presence of God. He pictures him as God's 'right hand man', seated at the right hand of God's throne. He guarantees the new covenant agreement promised by the prophet Jeremiah: "Look, the time is coming, says the LORD, when I will make a new agreement with the people of Israel and the people of Judah" (Hebrews 8:8) (see Jeremiah 31:31-34)