Heb. 11:1 The author reminds the believers that faith is central to their belief in Christ. Having faith "means being sure of the things we hope for and knowing that something is real even if we do not see it" (Hebrews 11:1).
Heb. 11:2-31 He points out that it was always by faith that people won God's approval. He then sketches brief pen portraits of numerous renowned Old Testament 'people of faith', including Noah, Abraham, Jacob and Moses.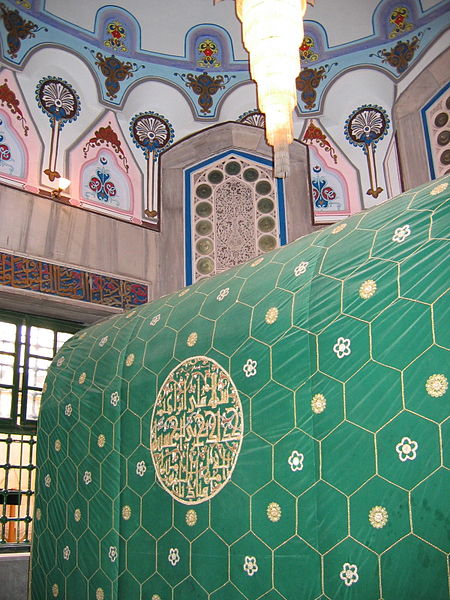 Abraham's tomb:
the cenotaph above the Cave
of Machpelah at Hebron
(Eric Stoltz)
The Gallery of the Faithful
In his Letter to the Hebrews, the author shows how the renowned Jewish leaders of the past won divine approval by their strong faith in God. He goes on to present his readers with a verbal 'picture gallery' of the Old Testament people of faith. These include:
Abel – who offered the best of his newborn livestock to God (see Genesis 4:3-10)
Enoch – who walked faithfully with God for '365 years' (see Genesis 5:21-24)
Noah – who obeyed God's command to build a boat to escape the flood (see Genesis 6:13-22)
Abraham – who followed God's call to travel to a distant country (see Genesis 12:1-5, 18:11-14, 21:1-2 & 22:1-14)
Isaac – who blessed Jacob and secured his future prosperity (see Genesis 27:25-29 & 38-40)
Jacob – who blessed each of his twelve sons, the fathers of the twelve tribes of Israel (see Genesis 48:1-20)
Joseph – who had faith that his descendents would return to Canaan (see Genesis 50:24-25)
Moses – who led the Jews out of slavery in Egypt (see Exodus 2:10-16, 12:21-30 & 14:21-29), and
Rahab – who sheltered the spies at Jericho and ensured the successful conquest of Canaan (see Joshua 2:1-21 & 6:22-25).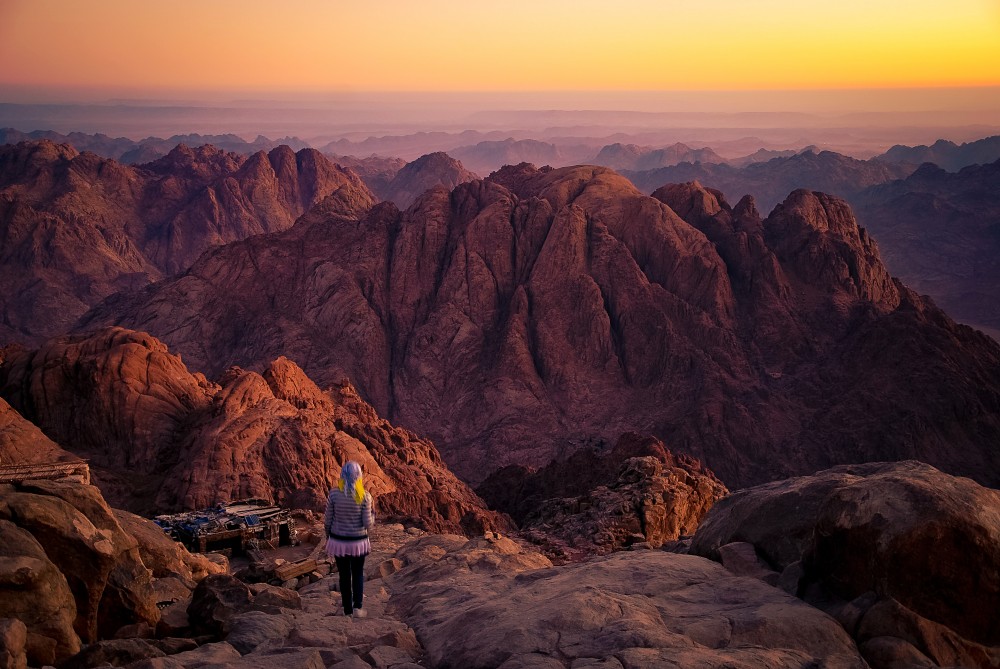 Moses spoke with God on the summit of Mt Sinai (Mohammed Moussa)
People of faith
Heb. 11:32-40 The author includes the Jewish leaders known as 'judges', together with David, Samuel and the prophets, in his 'gallery of the faithful'. "Through their faith they defeated kingdoms" (Hebrews 11:33).
Some were put in chains and taken to prison for their faith. "Others were tortured and refused to accept their freedom so they could be raised from the dead to a better life" (Hebrews 11:35).
He concludes, "All these people are known for their faith" (Hebrews 11:39). Yet none of them received what God promises to believers in Christ!
Heb. 12:1-6 The author tells the Jewish believers that all these people of faith are a testimony to the power of faith.
In the same way, they, too, should have faith in what God has promised them, keep their eyes fixed on Jesus and "run the race that is before us and never give up" (Hebrews 12:1). They shouldn't become discouraged and give up, but should endure their suffering in the same way a child is disciplined by their father (see Proverbs 3:11-12).