1 Tim. 2:1-7 Paul advises Timothy how to conduct meetings of believers – with prayers for those in authority, with petitions that seek God's help, and with joyful thanksgiving.
1 Tim. 2:8-15 Paul suggests that in church gatherings, men should pray with their hands lifted up to God. Women should dress modestly rather than extravagantly and should not try to dominate the men.
1 Tim. 3:1-13 Paul advises Timothy on the qualities to look out for when appointing local church leaders and helpers.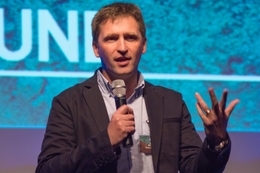 "He must be self-controlled, wise, respected by others,
ready to welcome guests and able to teach..."
1 Timothy 3:2
Church Leaders
In his First Letter to Timothy, Paul advises his young fellow-worker on the qualities required in church leaders.
Paul says that the most important quality in all Christian leaders is their personal integrity – they must be above reproach and totally reliable. There is no room for irresponsibility as leaders must be sober and self-controlled. As well as being able teachers of God's word, they should be well organised and hospitable.
They should welcome strangers into their homes and be gentle and peaceful. They must be mature in their faith and be well respected by non-Christians. They should also have a steady marriage and bring their own children up to have a proper respect for their parents.
Church helpers must also have a good character. They mustn't drink too heavily or be greedy for money. They should be able to manage their own children and family well, and speak boldly about their faith in Jesus Christ.