2 Tim. 3:1-9 Paul reminds Timothy that circumstances will be difficult in the 'last days' before the second coming of the risen Lord Jesus. People will be selfish, ungrateful and irreligious; they will love pleasure rather than God, and will hold to the outward form of religion while rejecting its real power.
2 Tim. 3:10-13 Paul reminds Timothy of the persecution he suffered at Antioch in Pisidia, Iconium and Lystra (Timothy's home town, where Paul was stoned and left for dead) on his first missionary journey – when he first met Timothy (see Acts 13:14-14:20 and Map 23). He warns Timothy that everyone who lives a godly life in union with Jesus Christ will be persecuted.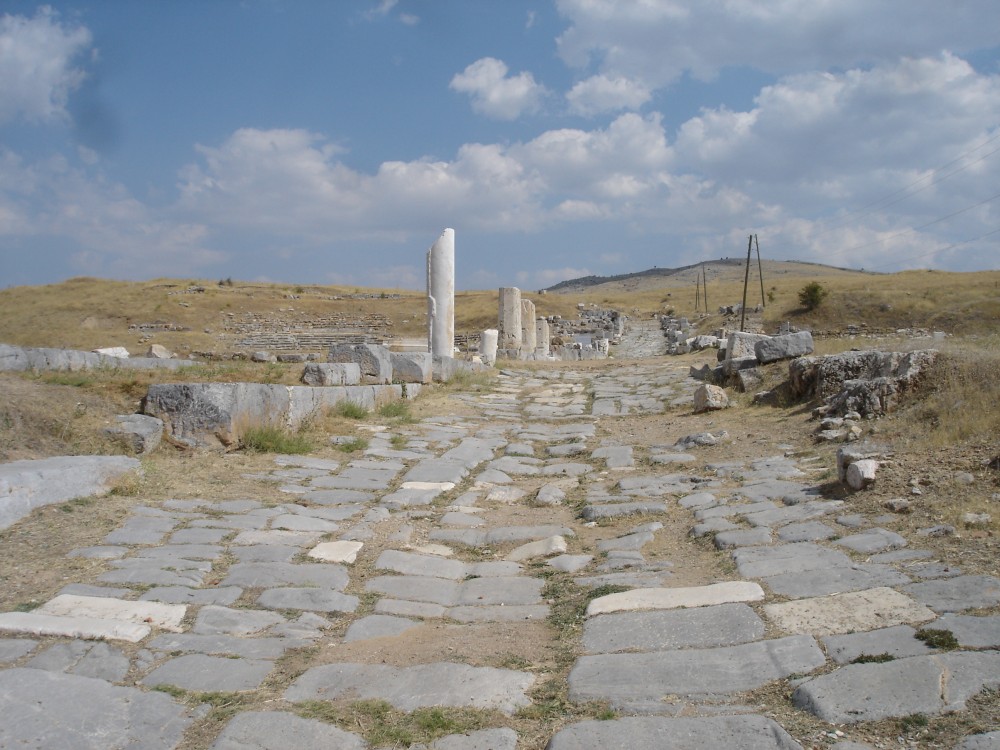 The Decumanus Maximus at Antioch in Pisidia
where Paul was persecuted on his first missionary journey
2 Tim. 3:14-17 Timothy, however, has known the Holy Scriptures since he was a child (see 2 Timothy 1:5 & Acts 16:1). He already recognises that "All scripture is given by God and is useful for teaching, for showing people what is wrong in their lives, for correcting faults, and for teaching how to live right" (2 Timothy 3:16).