1 Cor. 1:1-9 In the introduction, Paul addresses the new believers in the church he'd established at Corinth during his second missionary journey in 51/52AD (see Acts 18:1-17). He sends greetings from Sosthenes – a fellow believer who'd been the leader of the Jewish synagogue in Corinth (see Acts 18:17).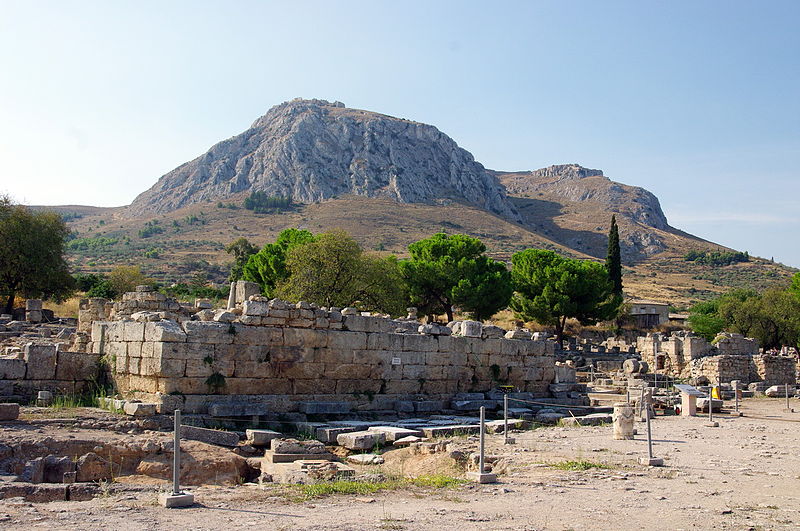 Paul worked as a tentmaker in the Agora at Corinth during his visit in 51/52AD (Bgabel)
1 Cor. 1:10-17 Paul calls for unity among the believers – some of whom say they follow Paul, while others say they follow Apollos (see Acts 18:27-19:1) or the apostle Peter.
1 Cor. 1:18-31 Paul admits that his message about the crucified Christ sounds ridiculous to those who are 'worldly wise', but this is because God's ways are "wiser than human wisdom" (1 Corinthians 1:25).
1 Cor. 2:1-16 In contrast, the Good News about Jesus – and the gifts God bestows on believers – make complete sense to those who have been filled with the Holy Spirit. "A person who does not have the Spirit does not accept the truths that come from the Spirit of God. That person thinks they are foolish and cannot understand them" (1 Corinthians 2:14).