2 Cor. 7:1-16 Paul tells the believers about the problems that he's endured since he arrived in Macedonia (see 3 on Map 25). But he's encouraged by Titus, who's brought encouraging news from Corinth. Having followed the advice in Paul's first letter, the believers in Corinth are now looking forward to Paul's visit.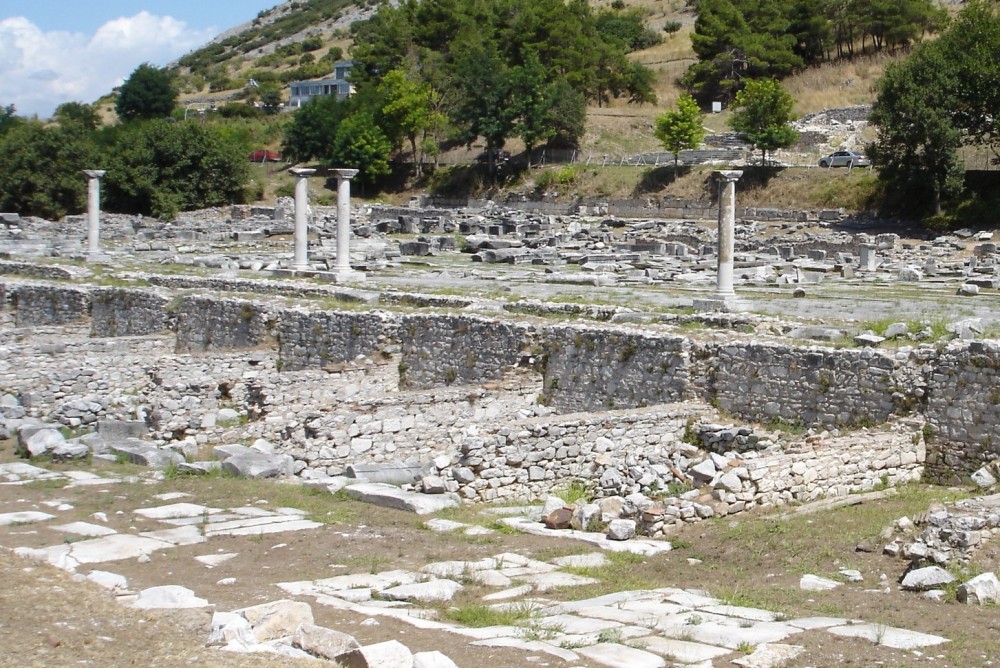 Paul is writing to the Corinthian believers from Philippi in Macedonia
2 Cor. 8:1-15 Paul reminds the believers about the offering that he wants to take from them to help support the Christians in Jerusalem and Judaea (see Galatians 2:10).
2 Cor. 8:16-24 Paul tells the believers that Titus is coming back to Corinth (with this letter) to organise the offering. Paul is also sending another highly respected brother (possibly Luke, who later travels with Paul from Philippi back to Jerusalem – see Acts 20:6).
2 Cor. 9:1-15 Paul encourages the believers to be generous in their giving to support the Christians in Judaea, because "God loves the person who gives happily" (2 Corinthians 9:7).