Rom. 5:1-21 Paul explains how God promises to deal with human sin: "But God shows his great love for us in this way: Christ died for us while we were still sinners. … (So) we have been made right with God by the blood of Christ's death" (Romans 5:8-9). And in his love for us, God gives us peace by pouring the Holy Spirit into our hearts.
Rom. 6:1-23 Paul shows that believers are 'dead to sin' and act differently once they are put right with God. Believers are "made free from sin's control" (Romans 6:7) and are "alive with God" (Romans 6:11) because the Spirit of Christ lives in them. As a result, physical death is not the end for believers: "When people sin, they earn what sin pays – death. But God gives us a free gift – life for ever in Christ Jesus our Lord" (Romans 6:23).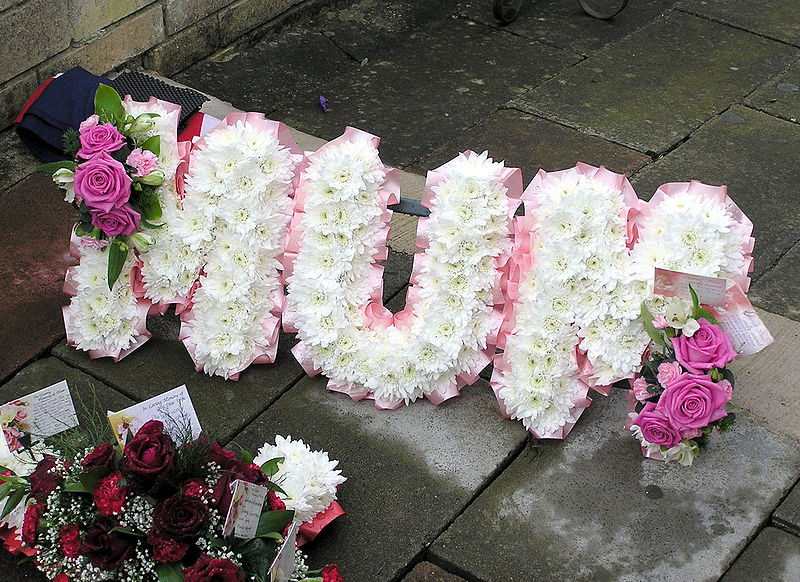 Physical death is not the end - God gives us life for ever in Christ Jesus (Romans 6:23)
Rom. 7:1-25 Paul compares the old life of a Jew – trying hopelessly to keep all the minutiae of the Jewish law – with a believer's new life in the Holy Spirit, forgiven for the past and set free from the desire to do wrong. He compares this new freedom to being set free from an unhappy marriage when a partner dies.
Rom. 8:1-30 Paul describes this new life after believers are filled with the Holy Spirit. They "are thinking about the things the Spirit wants them to do" and this results in "life and peace" (Romans 8:5-6). Those who have "the Spirit of Christ" (Romans 8:9) belong to Jesus and are "children of God" (Romans 8:15). They wait expectantly for the whole of creation to be transformed by God, and live in peace because "We know that in everything God works for the good of those who love him" (Romans 8:28).