Gal. 2:15-21 Paul tells the Galatians how he reminded the Jewish believers that they – like the Gentile believers – were put right with God only through their faith in Jesus Christ, not by keeping the Jewish law. He argues that Jewish believers are 'dead' to the Jewish law but are 'alive' in Christ: "I was put to death on the cross with Christ, and I do not live anymore – it is Christ who lives in me" (Galatians 2:20).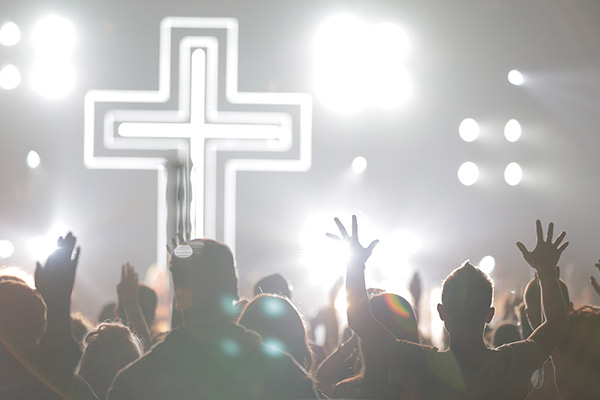 Alive in Christ - Soul Survivor 2015 (Galatians 2:20)
Gal. 3:1-14 Paul then mildly rebukes the Galatian believers for thinking that they need to follow the Jewish law. "But you were foolish; you let someone trick you" (Galatians 3:1).
Paul asks them whether they received the Holy Spirit by keeping the Jewish law or by believing the Good News about Jesus? Even Abraham – the father of the Jewish people (see Genesis 12:1-3) – was blessed by God, says Paul, only because he believed God's promise – not because he kept the Jewish law (which wasn't given to Moses until hundreds of years after Abraham lived – see Exodus 20:1-17).
Gal. 3:15-29 Paul argues that the real purpose of the Jewish law is to show people how much they go against God's will. But it's been superseded by faith in Jesus Christ: "In other words, the law was our guardian leading us to Christ so that we could be made right with God through faith" (Galatians 3:24).
Paul says this applies to all believers: "In Christ, there is no difference between Jew and Greek, slave and free person, male and female. You are all the same in Christ Jesus" (Galatians 3:28). Paul concludes that all believers, both Jews and Gentiles, are now part of God's single united family, heirs to the covenant promise made by God to Abraham (see Genesis 17:3-7).