Acts 28:1-10 Coming ashore, they discover they have reached the island of Malta (see 6 on Map 26). Paul shakes a poisonous snake off his hand and the local people think he is a god.
Publius, the local Roman administrator, provides for their needs, and Paul prays for Publius's sick father, who is healed. The party spends the three winter months of 59/60AD on the island.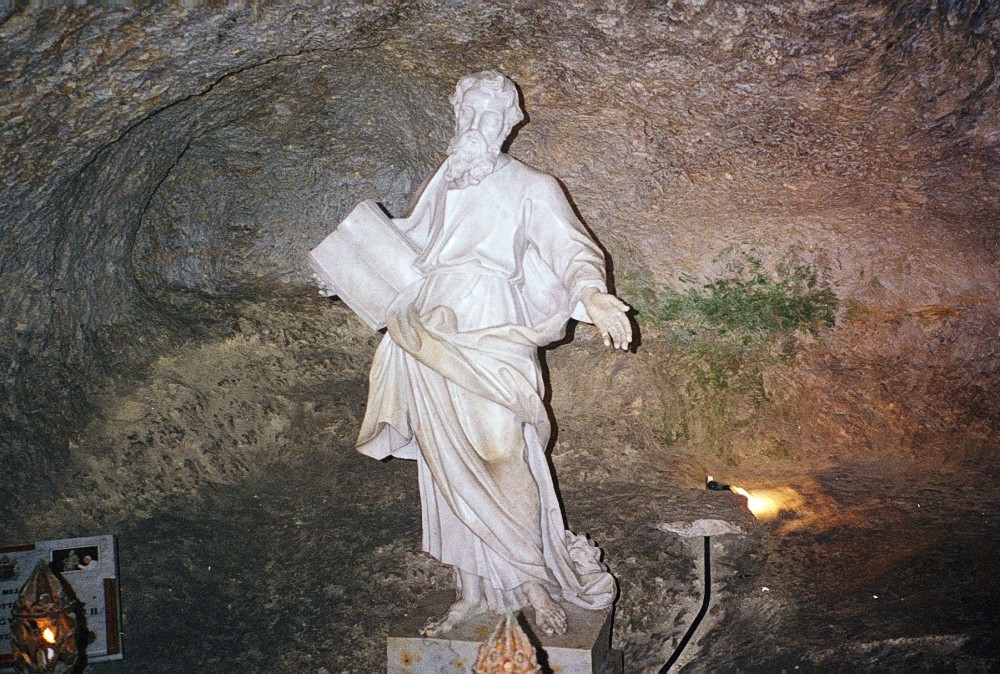 The prison cave below St Paul's Church, Rabat (Acts 28:10)
Malta
Modern-day visitors to Malta can take a boat trip to St Paul's Islands at the entrance to St Paul's Bay where Paul and his companions were shipwrecked in 59AD (see Map 26). St Paul's Shipwreck Church at St Paul's and the huge statue of St Paul overlooking St Paul's Bay remind tourists of Malta's most famous visitor, while St Paul's Church is reputed to be on the spot where Paul shook the snake off his hand and made his first converts.
Visitors to Mdina – the Roman capital in Paul's day – can visit St Paul's Cathedral, or can descend into the catacombs below St Paul's Church in neighbouring Rabat where it is believed that Paul was imprisoned while spending three months on the island.