Acts 21:7-16 After a day in Ptolemais, Paul leaves for Caesarea – where he stays for several days with Philip the evangelist (one of the seven Greek-speaking 'deacons' chosen by the church in Jerusalem twenty years earlier) (see Acts 6:5 and 10 on Map 25). As a more radical Greek-speaking Jewish Christian, Philip had settled in this Roman 'gentile' city with his wife and four daughters to escape persecution by more traditional Hebrew-speaking Jews in Jerusalem (see the feature on Caesarea in Section 12).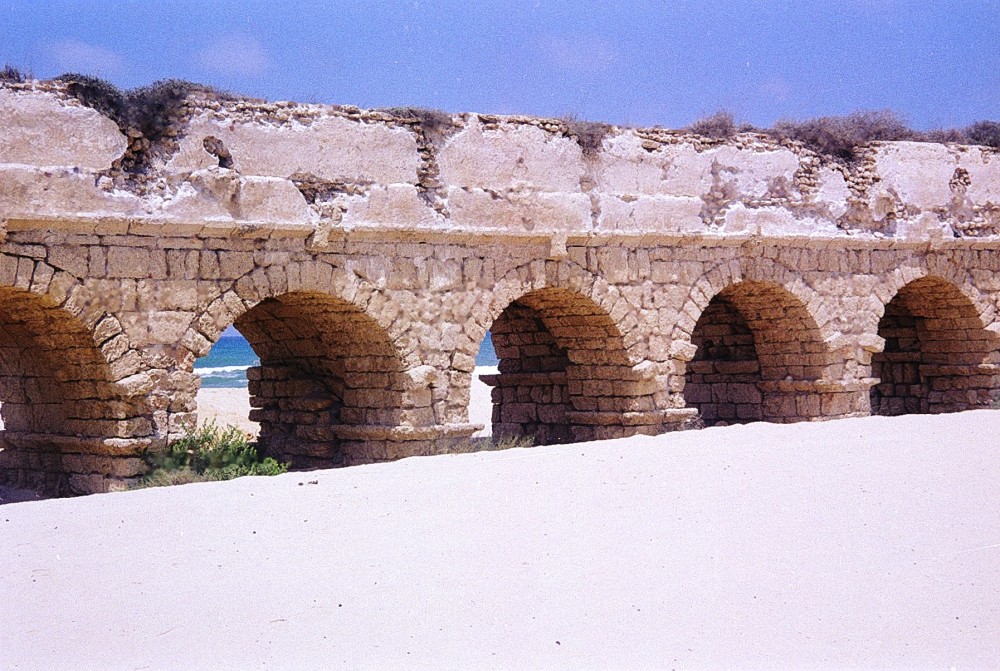 Roman aqueduct at Caesarea (Acts 21:8)
During his stay in Caesarea, Agabus (a prophet who had previously predicted the famine during the reign of Claudius – see Acts 11:28) arrives from Jerusalem and warns Paul that the Jews there are intent on arresting him and handing him over to the Romans to be executed.
Paul refuses to be deterred. He no doubt sees his visit to Jerusalem – to deliver the gifts from the thriving Gentile churches that he has nourished over the years – as a fulfilment of the Old Testament prophesies that the Gentiles will one day worship there (see Isaiah 2:2, 49:6, 60:1-3, Luke 2:25-32 & Psalm 72:10-11).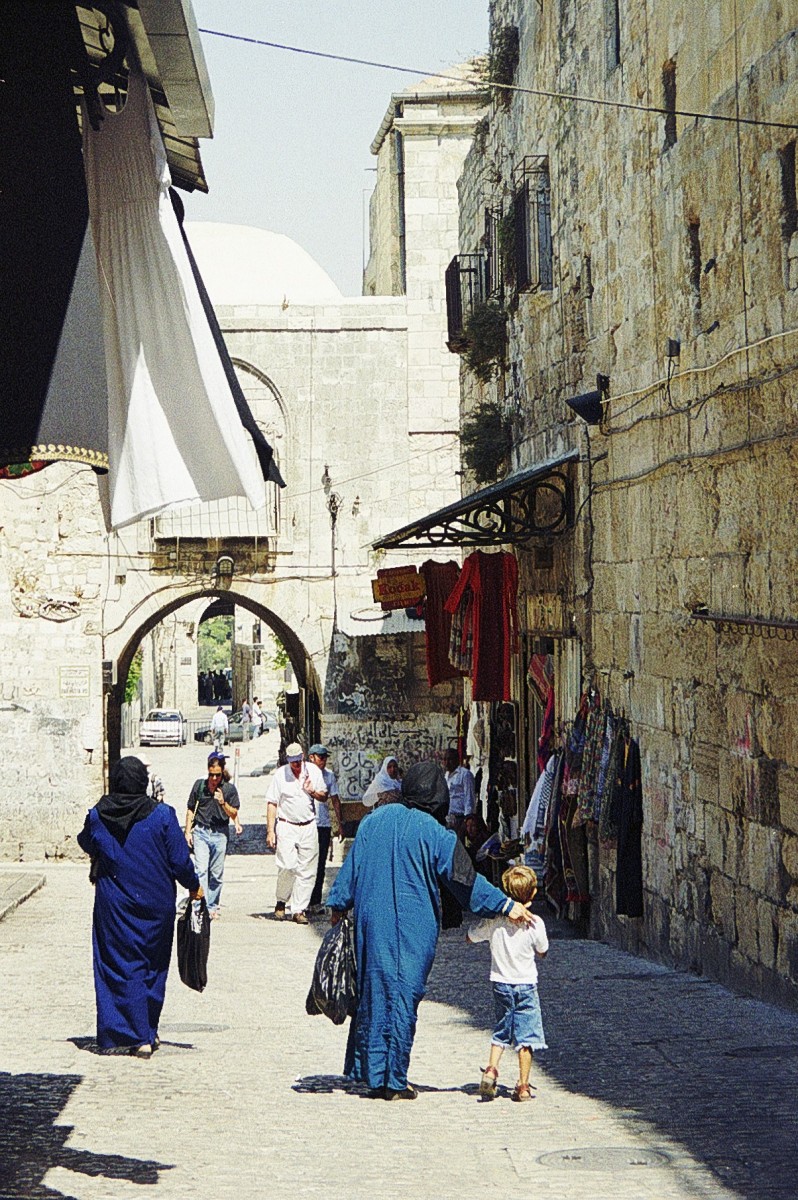 Paul sets off overland for Jerusalem (see 11 on Map 25), accompanied by Luke, his Gentile companions and some of the believers from Caesarea. They stay en route at the home of Mnason, a disciple from Cyprus.
Acts 21:17-19 Paul arrives in Jerusalem in the late summer or early autumn of 57AD. He goes immediately to see James and the other Jewish leaders of the impoverished Jerusalem church to take the offerings brought by his Gentile companions from their prosperous Gentile churches, and to report on his missionary work amongst them.
The Old City, Jerusalem
(Acts 21:17)