Acts 20:3 After encouraging the believers in Macedonia (northern Greece), Paul turns south and visits the believers in Achaia (southern Greece) where he stays for three months over the winter of 56/57AD in Corinth (see 1 Corinthians 16:5-6) (see 4 on Map 25).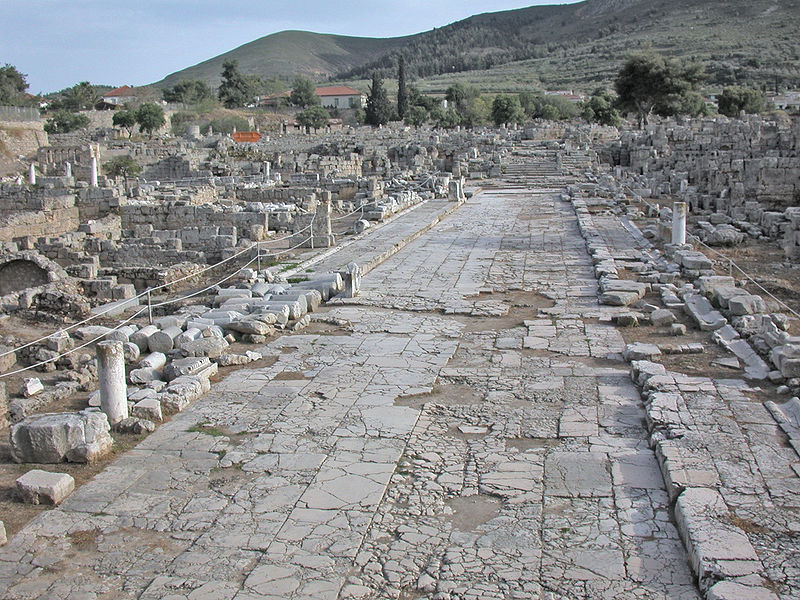 A street in Roman Corinth (Acts 20:3)
In the early spring of 57AD, Paul writes his Letter to the Romans. Paul had intended to visit the believers in Rome after travelling through Macedonia and Achaia (northern and southern Greece) but he has changed his plans and is about to return directly to Jerusalem with the gifts for the church from the believers in Philippi and Corinth (see Acts 19:21).
In his letter, Paul explains his change of plan, and teaches the believers in Rome how God puts people right with himself – through faith in the Lord Jesus.