Acts 18:23 After several months in Antioch, Paul sets out with Timothy in 53AD and revisits the believers in Galatia and Phrygia (see 1 on Map 25).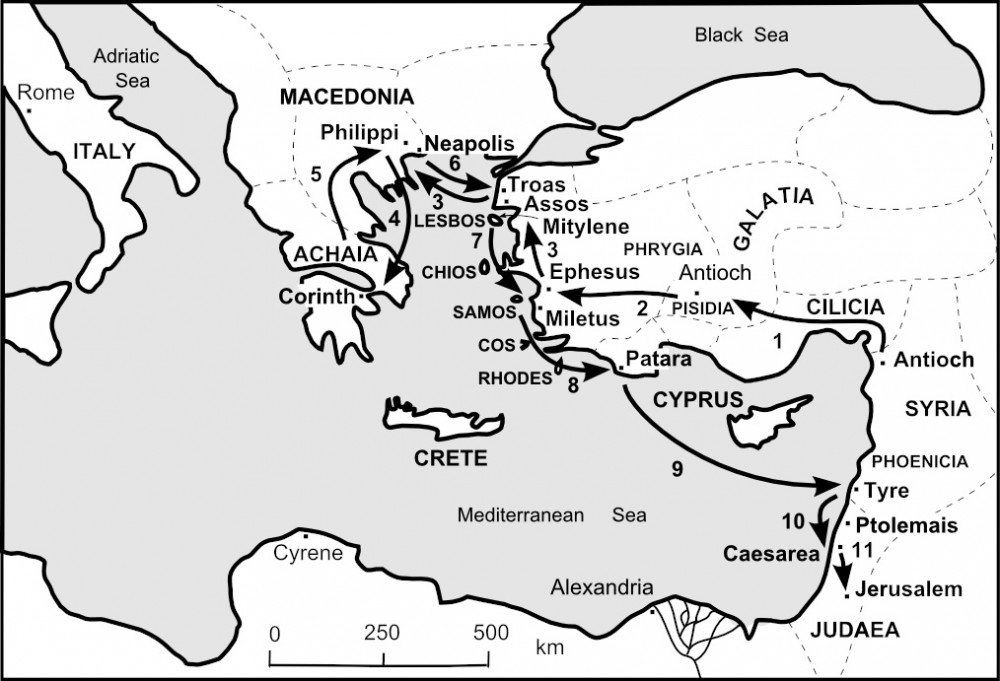 Map 25 Paul's Third Missionary Journey
Acts 18:24-28 Meanwhile Apollos – a Jewish believer from Alexandria in Egypt who "had been taught about the way of the Lord" (Acts 18:25) – has been staying with Aquila and Priscilla in Ephesus. As he only knows about John's baptism, they teach him about Jesus's baptism – the baptism in the Holy Spirit.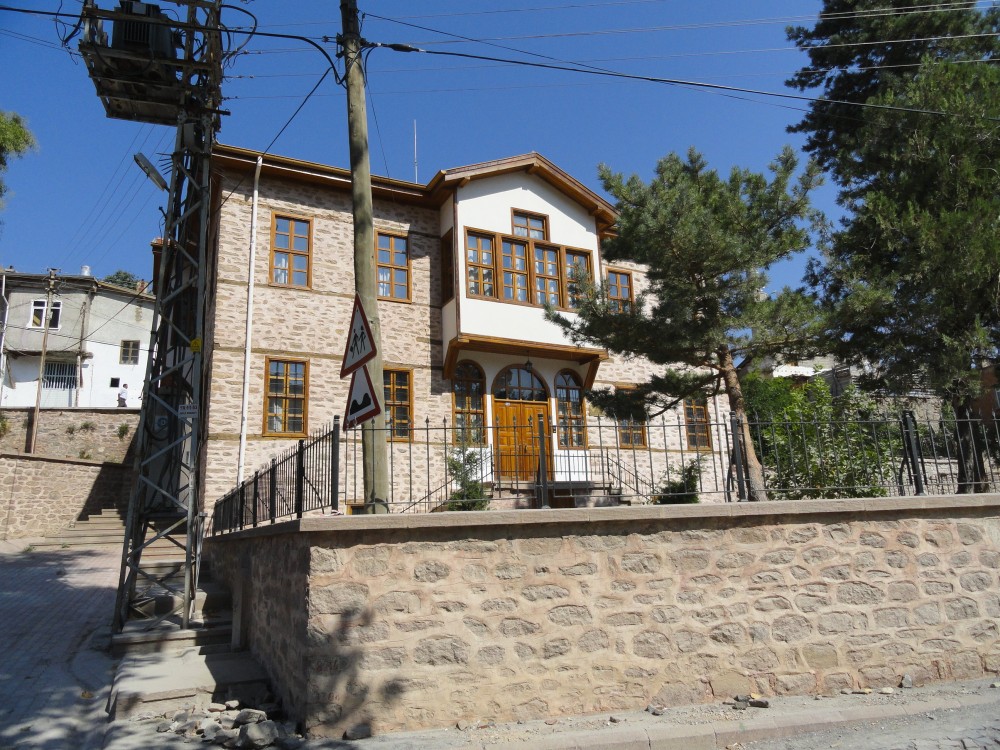 A restored Greek mansion in Sille, Galatia (Acts 18:23)