Acts 17:2-9 On reaching Thessalonica, Paul and Silas preach in the Jewish synagogue on three consecutive Sabbaths (see Map 24). But some of the Jews become jealous. They round up the idle scoundrels from the agora and cause a riot. They rush to the home of Jason – one of the believers with whom Paul was staying – and drag him before the Roman magistrates. Paul and Silas are forced to escape from Thessalonica under the cover of night.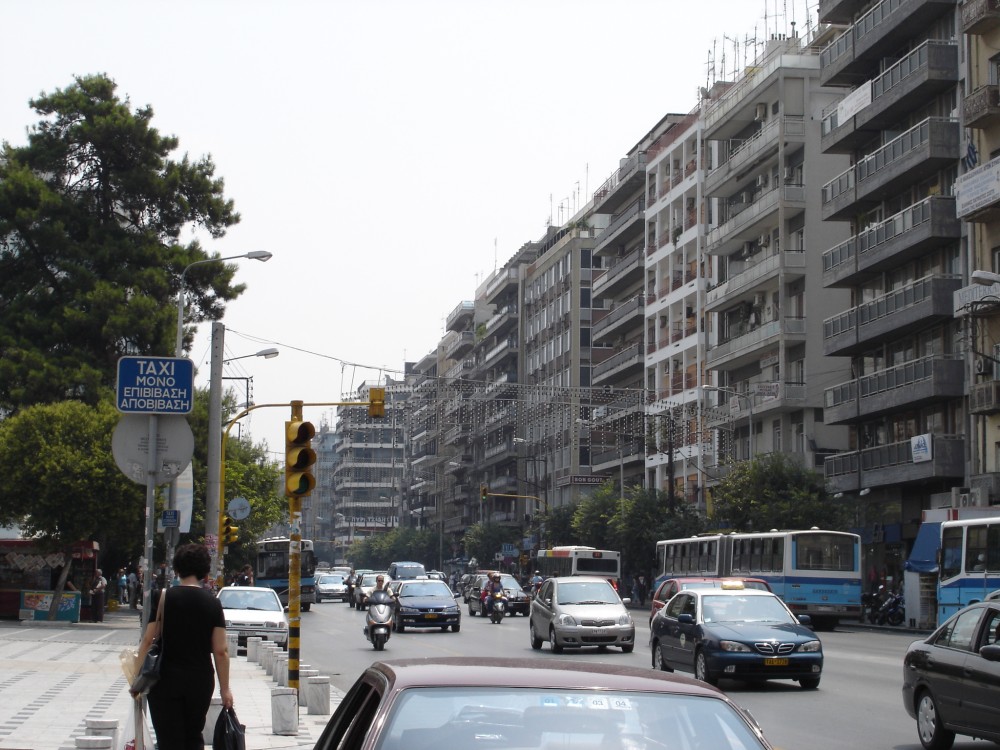 Via Egnatia in Thessalonica (Acts 17:1)
Thessalonica
Thessalonica was founded by King Kassandros in 315BC (see Map 24). It became the capital of the Roman province of Macedonia in 146BC. During Roman times, Thessalonica became an important crossroads on the Via Egnatia, where the road running east from Rome to the provinces of Pontus and Asia met the road running north from Athens to the River Danube.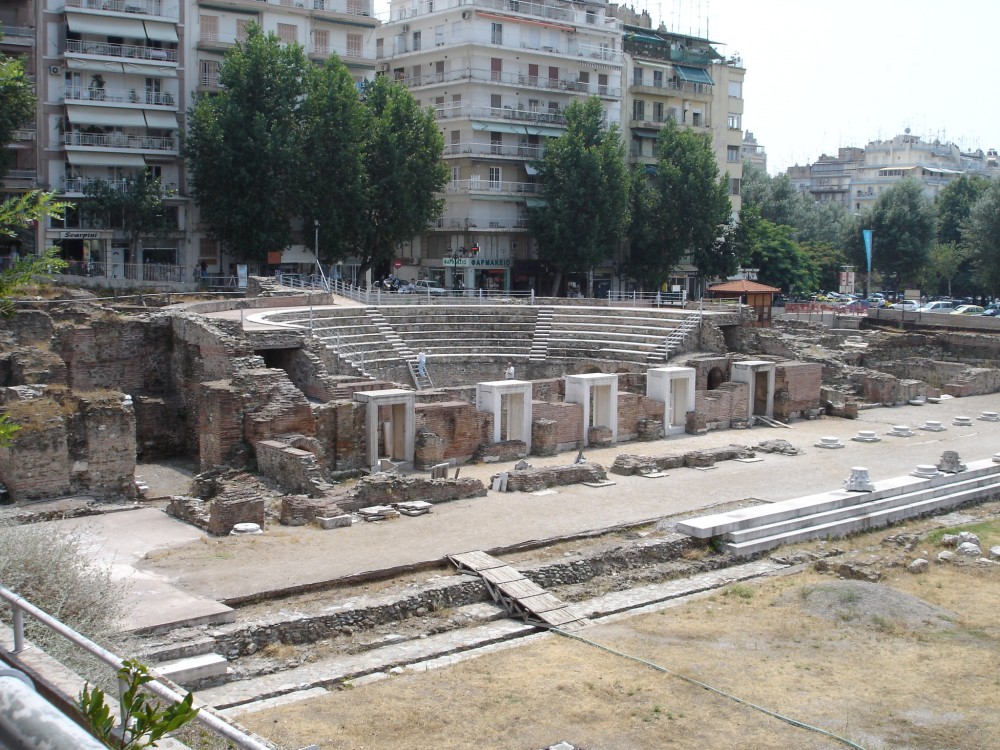 Roman Odeion at Thessalonica (Acts 17:6)
Today, visitors to Thessaloniki or Salonica (Thessalonica) – the second city of modern Greece – enter a flourishing regional metropolis with a wide range of museums, shops and magnificant churches. Travellers arriving along the Via Egnatia (now a muti-lane highway in the centre of the modern city) can take a break to visit the Roman agora (the market place) with its shops and Odeion (theatre). Immediately alongside the Via Egnatia, pedestrians can walk beneath the Arch of Galerius, built by the junior emperor Galerius who established his court at Thessalonica at the end of the 3rd century AD.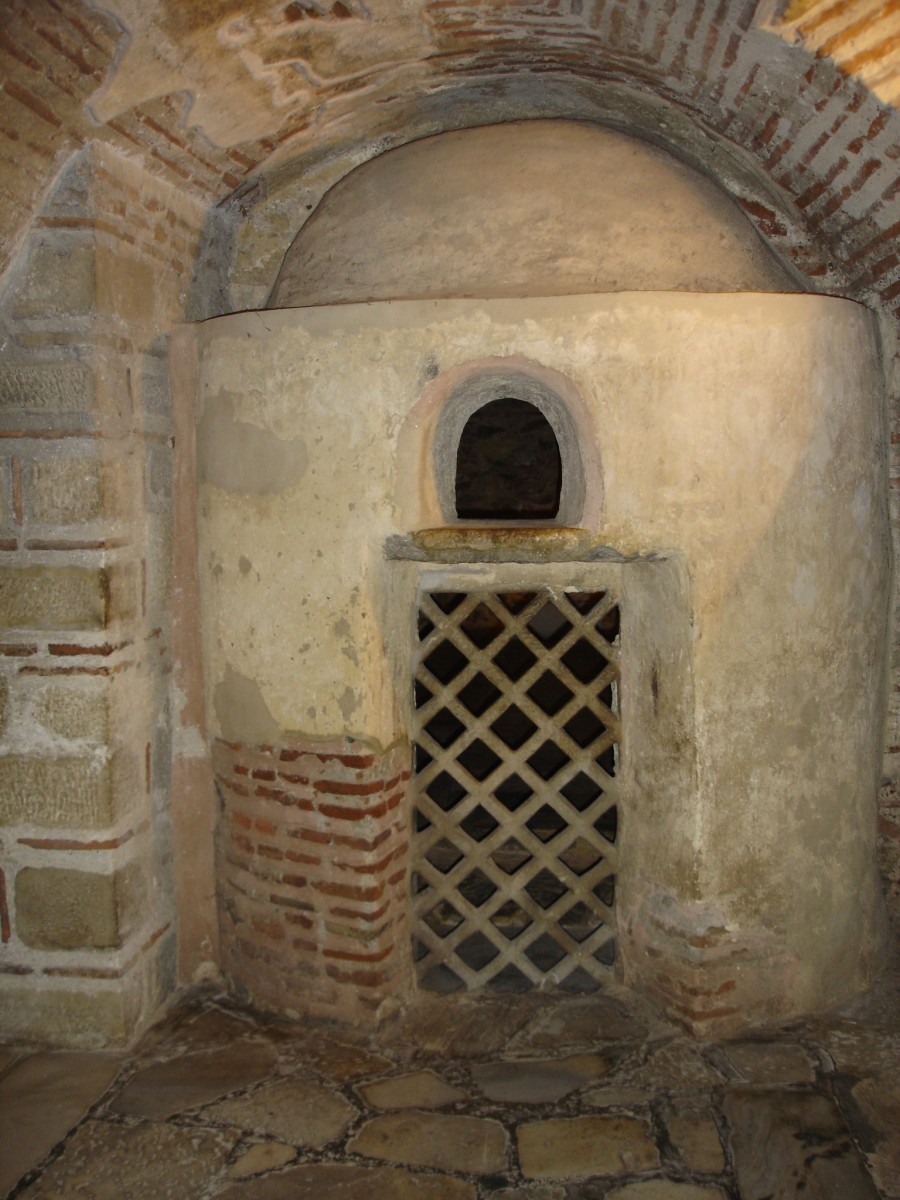 Nearby, visitors to the Church of Agios Dimitrios can descend to the crypt, built in c.313AD on the site where Galerius – an infamous persecutor of Christians – ordered Dimitrios (a Roman soldier who had become a believer) to be put to death.
Crypt beneath Agios Dimitrios,
Thessalonica (Acts 17:2)